Blackjack Mulligan Gives Update On Barry Windham, Says WWE & Triple H Helping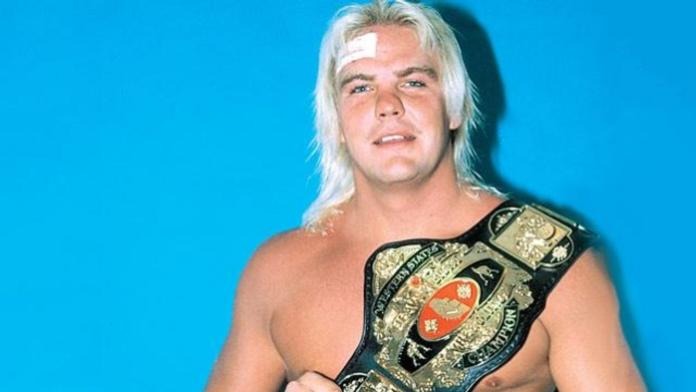 Former NWA World Heavyweight Champion Barry Windham continues to recover after suffering a heart attack and a possible stroke on October 26th.
Windham's father, WWE Hall of Famer Bob "Blackjack Mulligan" Windham, told Mike Mooneyham of The Post And Courier that his son is facing long-term rehab, and possibly knee and leg surgery.
"It's going to be a long deal," Mulligan said. "It was a very close call... we almost lost him."
Windham was found in his home in Clermont, Florida collapsed and in a semi-conscious state.
"He just fell. He passed out," said Mulligan. "He was totally out of it when we found him. He couldn't hear me. I asked him how many fingers I had, and he said he didn't know. He couldn't raise his right hand and couldn't move his right fingers.
"He obviously fell, but we don't know why... It could have been all day before we found him. By then the organs were failing, and he didn't even recognize us."
According to his father, Windham couldn't move his left leg or right arm. His left knee was dislocated and "the size of a cantaloupe," his right foot was turned in a 45-degree angle and spun inside the femur, and he had a knot on the back of his head. He also suffered elbow injuries and a broken right wrist.
"It looked like somebody had whipped him with an axe handle," Mulligan noted. "He did have a heart attack. The heart procedure went all right. The doctor said there was minimal damage and that he had a big, strong heart, and that he was going to be OK. We just don't know about the stroke damage. He obviously had some kind of seizure, some type of stroke, because he doesn't have full control."
Mulligan also revealed that WWE helped Windham through the process and funded his treatment.
"HHH approved the whole funding," said Mulligan. "A big, black Cadillac limo pulled up to the hospital. A chauffeur got out, and two doctors put him (Windham) in the back of an ambulance and whisked him off. He's at a place where they're taking care of all of his problems. He's being ministered to physically and spiritually.
"He needed to go somewhere they teach you to walk, talk and eat again. I had to send him to a regular nursing home, which didn't handle all his problems. But this place does."
You can check out the full article by clicking here.
Source: The Post And Courier