TNA Talents Give Their Super Bowl 46 Picks + Crimson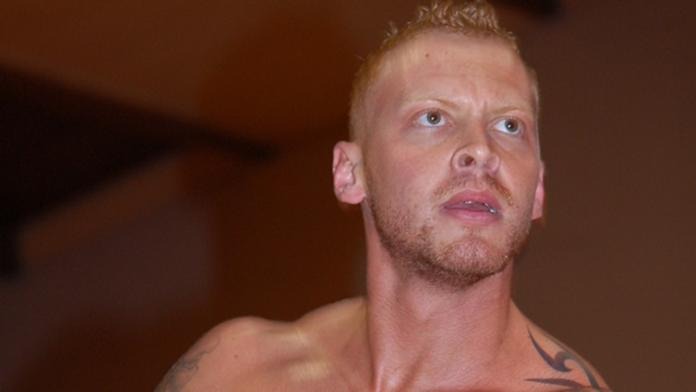 – ImpactWrestling.com has posted comments from several TNA stars regarding their Super Bowl 46 (New England Patriots and New York Giants) picks. Check them out below:
Velvet Sky:
I think New England will win the Superbowl because "In Bill we trust!"
Madison Rayne:
I think New York will win the Superbowl because I have been a Giants fan for quite a few years now, Superbowl Sunday is my 26th birthday and as always, but ESPECIALLY on my birthday, the Queen gets what she wants. Victor Cruz can't be stopped this weekend!!!!
Matt Morgan:
Well, YET AGAIN, my Dallas Cowboys underperformed this year and didn't get into the playoffs, so I really don't have a vested interest in EITHER the Pats NOR G-Men in this year's Super Bowl. With that being said, I begrudgingly have to predict that the Giants will yet again upset the Patriots because of their Uber-Athletic Defensive line & good secondary. Plus?.. I LOVE when Tom Brady gets his A$$ KICKED IN! There ya go?
Sting:
I think the Patriots are going to win it because Tom Brady is going to be on top of his game? he's built a rep for pulling out all the stops in big games. Although Eli is a roll and the Giants have a great defense, Brady and the Patriots are going to be so confident going into it, it'll be tough for the Giants to come out winners.
Rosita:
I think NEW YORK will win the Super Bowl because we handle BID-NESS! ROUND 2 SAME OUTCOME
Abyss:
I think the New York Giants will win the Superbowl on Sunday because they have a "Monster" defensive front four that are going to smother Tom Brady all day
Christy Hemme:
Hummmmm? no idea about the teams but I am curious about Madonna at the halftime show
Mickie James:
I hope they both lose! I'm a cowboys fan Damnit!!! FTW
– TNA star Crimson appears in the following music video for Jared Blake: