Steve Austin Discusses His Neck, His Biggest Regret In Wrestling, His Acting Career & More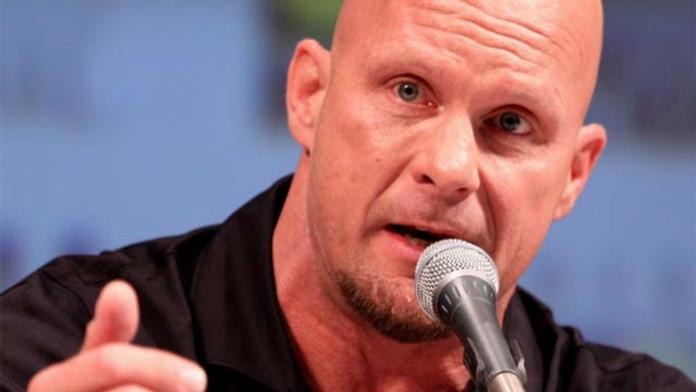 Recently, WWE Hall of Famer "Stone Cold" Steve Austin did a Q&A on his YouTube page for the first time. During the video, Austin answered questions that were sent in by fans. Among the topics included were; who his favorite wrestler is, his biggest regret in pro wrestling, his favorite finishers, his collection of antique clocks and how his neck is doing. Here are some of the highlights:
On whether or not he has any regrets about his wrestling career: "Not really. When you look back on anything in life, hindsight being 20/20, some things you'd like to have done a little differently. If I had to come up with just one of them, I'd say how I handled the Brock Lesnar/Atlanta deal a little bit differently then I did.
"I was supposed to work with Brock on a Monday Night Raw in Atlanta and I find out about that in Columbus, Georgia when I was working with Ric Flair in a cage. My favorite wrestler of all time. Anyway, I took my ball and went home as WWE said. It was a bad decision made and I wish I would have handled it a little different then I did. Really, that's about the only thing I'd change if I could go back in time. But, as we know, right now, we can't."
On his favorite finisher outside of the Stunner: "I'm telling you, there have been some great finishers in the world of pro wrestling or sports entertainment. Whatever you want to call it. Man, I enjoyed the Iron Claw back in the day. I believed it was real. And it was real for a while. But, I believe if I have to pick one finisher that was the most devastating, that anybody could take it, anybody could give it, it'd be the finisher that Jake 'The Snake' Roberts used. It was the DDT.
"Lot's of people use the DDT as a high spot these days. Lot's of people have used it as a finish. But when Jake Roberts had the DDT going, it was the most lethal thing in the world and you believed it was 100%. So, that's my favorite one."
On his favorite place to wrestle: "Rosemont Horizon in Chicago, Illinois. It is Illinois, ain't it. [Laughs.] Just kidding ya."
On his favorite wrestler: "My faovirte wrestler is 'Nature Boy' Ric Flair.
On whether he thought the name 'Ringmaster' was somewhat awesome: "Not only no. But, hell no. [Laughs.] I knew it sucked. But, it was a foot in the door and I came up with the 'Stone Cold' Steve Austin gimmick and everything worked out OK."
On his goals with his acting career: "Boy, let me delve deep into thought on this one. There's so many things I want to accomplish in the world of acting. But, the two most important are that I want to keep paying the bills and I want to get better. That's about it. I enjoy what I do. I'll stay busy. I've been lucky.
"When you start out in anything, you start at the level you do and with repetition, you get better. And working with better people, you get better. So, I want to keep working, keep paying the bills and I want to get better and what I do."
On how his neck is doing these days: "My neck's fine. It's attached to the rest of me, though. That's the problem. Nah, I'm just kidding. I get questions like that all the time. I'm in zero pain. Every now and then, I'll get up on a winter day and it might be a little stiff. For the most part, I don't have anything to complain about.
"When I had my C3 and 4 fused back in 2000, they cleared out some space there in my spinal canal, took the bone spurs that were growing into to spinal cord off. So, man, I'm good to go. I'm not saying I'm ready to get back into the ring for another couple of years. Just, as far as how my neck's doing, I'm fine. I'm able to do the action movies that I do, work out like an animal still so that's all good."
To check out the entire video, watch it below.