TNA Slammiversary 2012: Crimson's Open Challenge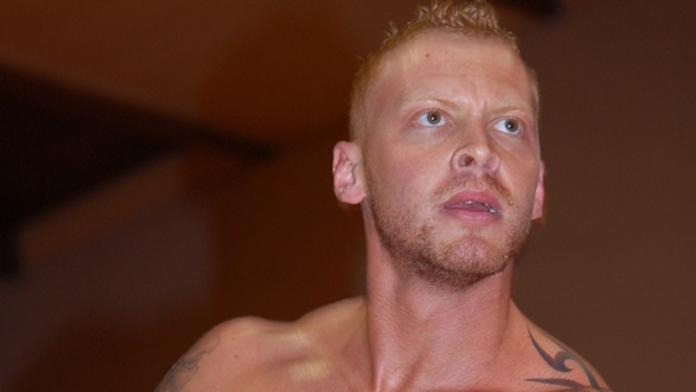 - JB is backstage with Crimson. Crimson says he will never be defeated and is ready for his open challenge.
Crimson vs. James Storm
Crimson comes out and wants an opponent. He rips the local sports team and gets heat from the crowd. The crowd chants for Goldberg as Crimson drops the mic and waits for his opponent. James Storm comes out making his return.
Storm hits the ring and clotheslines Crimson to the floor before even taking jacket off. Storm suplexes Crimson back in the ring and mounts him with right hands. Crimson comes back and chokes Storm with his jacket. Crimson takes Storm to the corner and works him over now. Storm comes back with a pair of clotheslines and a big right hand. Storm with an inverted atomic drop and knees to the face. Storms connects with Last Call for the win and the end of Crimson's year-plus streak.
Winner: James Storm