Fit Finlay Talks Rey Mysterio, Great Khali, Booker T / Batista Fight & More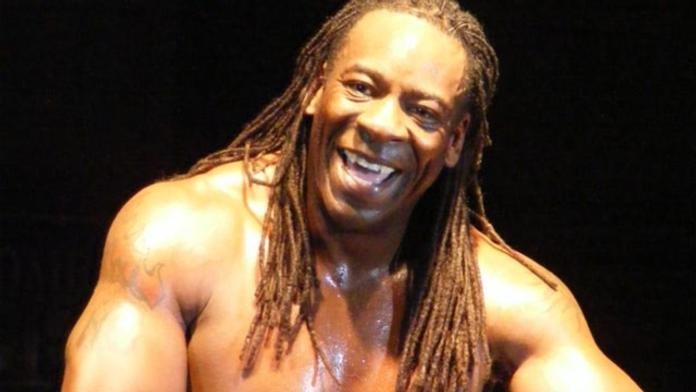 Recently, a shoot interview was filmed involving Dave "Fit" Finlay. During the preview video, discussions include; Rey Mysterio, Great Khali, MVP, the locker room and the current crop of wrestlers, the fight between Booker T. and Batista and more. Here are some of the highlights:
On Rey Mysterio and whether or not a smaller man holding the World title devalues it: "Rey Mysterio's a one-of. I don't care who you are or how many flips you can do. There's absolutely no one in that style of wrestling, in my opinion, that's better than Rey Mysterio. ... [The World title isn't devalued with a smaller guy like] Rey. If it was anybody, I would agree, because they can't do what he does."
On discovering the Great Khali: "John Laurinaitis and I met him in India. Of course, we only saw him sat down. I mean, huge! I'd never seen anybody that tall, really. Tall? Yeah, you can see basketball players that tall. But, the arms and chest. John said, 'Let's see about hiring this guy and seeing what he can do.' We were moving around India, we didn't actually get him in the ring at that point, which I think we should have done. [Laughs.]"
On whether or not he noticed anything special about MVP early on: "No, I didn't (see anything special at first). He was on live events before he got to that TV spot there. I spent a bit of time in the ring with him. We knew that this MVP thing was coming along and I kept trying to drill into him that if you're going to be MVP, you need to be MVP. It needs to be something a little more special. You need to up your game a little bit."
On video games in the locker room: "We had to put a stop to it. 'No more video games in the locker room.' Instead of paying attention to what they should be doing or watching matches, watching someone that could work. Maybe you could learn something watching this isn't of [playing games]."
On how many wrestlers want to be wrestlers and nothing else: "Very few. I think they're all looking for something else. This is a stepping stone for them — they think."
On the now-infamous fight between Booker T and Dave Batista: "I think the story got out there that Booker beat Dave up, which is not true. Booker was the one with the swollen eye. Booker didn't want to finish the fight. Dave goes, 'We're going to sort this all out right now.' Booker said, 'Nah, I'm going to come to your house in the dark,' and all that stuff."
You can check out the preview video below:
Jesse Collings and Wrath of a Warchild contributed to this article.