CM Punk Talks WWE '13, Ryback, John Cena, The Rock & More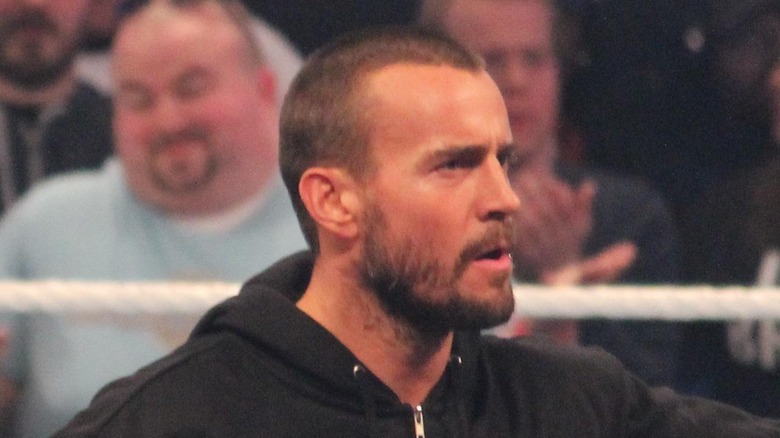 Recently, WWE Champion C.M. Punk was interviewed by Arda Ocal and talked about being on WWE 13's cover, the Madden curse, Ryback, John Cena, wrestling The Rock, what he has left to prove and more. Here are some of the highlights:
On where being on the cover of WWE 13 ranks in his career: "I think it's right up there near the top. Every kid's dream is to be in a video game. Being on the cover is that much better, you know? It's very, very cool."
"...I'm not as big (of a gamer) as most, but when you are in the video game, you tend to play them. THQ/WWE games are always awesome. Being on the cover, I sort of get a free copy. So, it's fun to play."
On whether or not he's surprised he's facing Ryback on Sunday's Hell In A Cell: "No, I'm glad, actually. I think if you take a look at Ryback, he's your typical WWE wrestler. He's what Vince McMahon likes. Conversely, my choice was Cena or Ryback. Cena's gotten shot after shot after shot — to me, the change I talked about a year and a half ago was new people stepping up and getting shots. So, I'm excited. It's something new, it's something different. I can sink my teeth into it."
On whether or not John Cena will go down as his greatest rival: "I mean, so far, yeah. If my career ended tomorrow because of the Madden curse and all, I think people would look back and say John Cena was my best opponent. And, honestly, vice versa, you know. I think the story of John Cena and C.M. Punk is captivating. Once the dust settles and you look back on everything, to me, it's this era's Hogan-Savage. It's Bret-Shawn."
On who he models his style after most: "I think it's an amalgamation of a lot of the guys I like. There's a little bit of Piper in there, there's a lot of Terry Funk when you look at it.
"I grew up a wrestling fan. So, to be doing what my 'heros' where doing when I was a kid — it's fun. I have fun out there."
On whether or not facing The Rock at Royal Rumble would be the biggest match of his career: "Yeah, it could be but I look forward to things like that. I set goals and I like to reach them and accomplish new things. You do the same ol' thing each day, week in and week out, it gets boring. I'm all about new opponents, new challenges.
"If me vs. The Rock is the biggest match of my career, then I have something to look forward to. I have something to get out of bed for in the morning. That's something that motivates me in the gym. I have something that motivates me in the ring, to get better — to be better — in the ring. So, that when I face The Rock I am the best."
On how he stays fresh and entertaining during a lengthy title reign: "I think I'm fortunate enough to be cognisant of a lot of different aspects of our business. I have my finger firmly on the pulse of what our fans want and don't want. I think I can reinvent myself to fit certain needs. I'm versatile that way.
If he has anything left to do in the wrestling industry: "WrestleMania main event, that's literally the last thing. I've proven that I can carry the ball. I've proven that I can steer the ship. I've done everything else that I possibly can. To me, time's running out. It's either now or never."
You can check out the video below: