Mick Foley Talks WrestleMania 29, Being Inducted Into The Hall Of Fame & More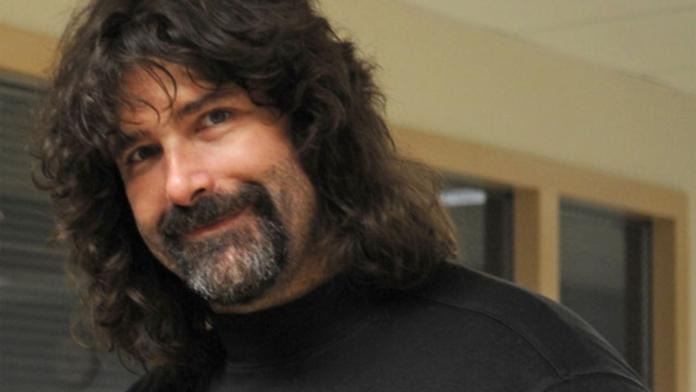 Recently, hardcore legend Mick Foley was interviewed by Gary Spears on KISS-FM 97.9/105.5 in New York promoting his children's book A Most Mizerable Christmas and ticket information for WrestleMania 29, which go on sale today, November 9th. During the discussion, Foley addressed; WrestleMania, being inducted into the Hall of Fame, how he's holding up and more. Here are some of the highlights:
On whether or not there are concerns about New York/New Jersey weather in April, considering that WrestleMania 29 will be in MetLife Stadium, an outdoor venue: "I'm sure it was thought through. I think you just keep coming back to the fact that football fans have been braving the weather for decades. We're almost...at least as tough.. maybe almost as tough. [Laughs.] You guys have that dome there, man. You stay out of the elements, I don't blame you because it's brutal [in New York] in the Winter. We're hoping for a nice day, but even if it's not, we'll have a good time.
"I think you could argue that April weather in New York is better than sitting through a baseball game in August in Houston outdoors. I'll take a little brisk air over that stagnant sun any day."
On how he's holding up after a long, grueling career: "Oh, man. Apparently, dropping elbows on concrete is not good for you. I walk like a guy that dropped elbows on concrete for a long time. I'm getting around a little slower. So, I'm really fortunate that there are other ways I can make a contribution."
On WrestleMania's Fan Axxess week/weekend: "Yeah, it's great. My kids went last year and they loved it. You have Axxess, there's the Hall of Fame on Saturday night. There's a rumor that I might be inducted — I'm the guy who started the rumor. So, I hope it works out. There's Raw on Monday night and I think we might even through in a Mick Foley comedy show on a Wednesday or Thursday in a small, intimate venue for people who just can't get enough WWE."
On whether or not he believes he will be inducted into the Hall of Fame in New York, where Mick grew up: "...Like I said, (me being inducted into the Hall of Fame) is my rumor and I try to perpetuate it to the point where WWE has to follow up with the invite. ... It would seem to make sense but I don't make the call. If asked, I will definitely be there and I hope I'm asked."
On what person he'd hypothetically like to induct him into the Hall of Fame: "Katie Couric. [Laughs.] Yeah, we already had a hypothetical conversation and she declined. But, I don't know. I did become smitten with Katie Couric many years ago after she touched my knee on the Today Show. Women, if you don't want me to develop a crush on you, don't touch my knee. Alright? Stay away and you'll be fine.
"Honestly, it would either come down to Jim Ross or Terry Funk and I'm not sure who it would be."
You can hear the interview interview here.