- With SmackDown airing tonight instead of Friday, we will be having our SmackDown Viewing Party tonight at 8pm ET.
- WWE.com is asking fans which WWE icons should be featured on their Mount Rushmore. The options are: Andre The Giant, Randy Savage, The Undertaker, Bret Hart, Shawn Michaels, Steve Austin, The Rock and Triple H. You can vote at this link, the top four will be announced on WWE.com tomorrow.
- John Cena is on the cover of the December issue of WWE Magazine, you can check it out below: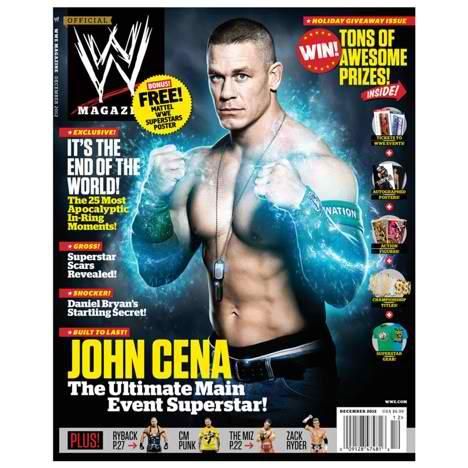 Rachel Miller and Joe Raider Fan contributed to this article.