Daniel Bryan Talks Wrestling Shawn Michaels, Sheamus, Mark Henry, Big Show & More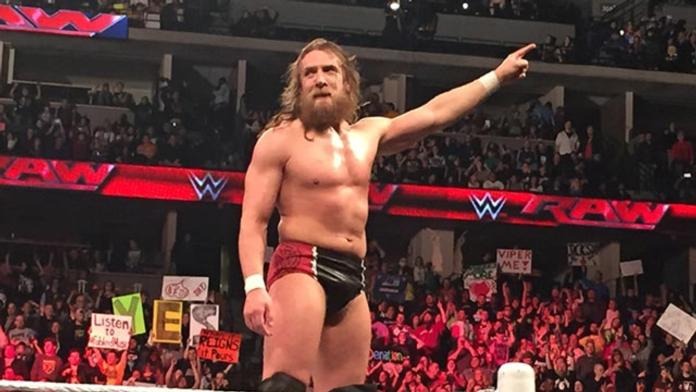 Recently, one half of the tag team champions Daniel Bryan took part in a Q&A along side Brian Soscia in Philadelphia. During the sit-down, Bryan discussed his favorite wrestler to work with, wrestling Shawn Michaels, t-shirt ideas and more. Here are some of the highlights:
On what wrestler he most enjoys working with now: "Even though I dislike him, I like wrestling Sheamus. He hits hard, he doesn't mind being hit hard back. We go out there and we just fight. It's nice, it's fun."
On wanting to wrestle Shawn Michaels and if he thought it could even come close to happening when Michaels was training him: "I want to wrestle Shawn Michaels at WrestleMania. Shawn Michaels is the man. Yeah.
"It never ocurred to me that he would come back because at the time, his back was so bad. You could tell how passionate he was about wrestling because he wasn't supposed to be doing anything. All of a sudden, he would be showing us how to do something and he'd get so excited and he'd get in there, take a big back body drop. His feet would hit the ceiling — and it was a boxing ring, which are really hard. Then, he'd come in the next day and he could barely walk but he kept doing it. That was the thing.
On if he's ever felt in over his head when in against any wrestlers: "Absolutely. There's two guys: The Big Show and Mark Henry. So, I don't know if you guys know this, but when Mark Henry grabs you, it's not like somebody normally grabbing you. It's almost be like if I had four hands and I grabbed you with my four hands as hard as I could. That's how Mark Henry grabs you. You just feel completely helpless, almost like a child.
"...Do you know what also is not fair? When I was the World Champion, I was wrestling Mark Henry and The Big Show. So, Big Show's close to 500 pounds, Mark Henry's over 400 pounds. I am closer in weight to Hornswoggle than I am to either of those guys. And they would never give Hornswoggle a WWE championship match. ... He's 165 pounds."
On when a "I Am The Tag Team Champions" t-shirt is coming out: "There's a litany of t-shirts that may be coming out. The 'I Am The Tag Team Champions,' 'Team Friendship.' Something about us hugging it out. Who knows?"