This Day In History: WWE Airs Its First Tribute To The Troops Show (Video)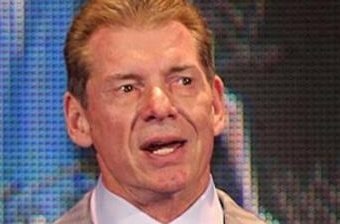 In 2003, JBL came up with an idea to present a WWE event to honor our troops. This event was later named Tribute to the Troops, and initially aired as a Smackdown special. Ten episodes later, the event has become a mainstay of WWE programming, giving members of the armed forces their due praise through the avenue of sports entertainment.
Because of Tribute to the Troops, WWE's contribution of honoring our veterans have received awards including, Legacy of Hope, Three-Commander Coin Award, Secretary of Defense Exceptional Public Service Award and the Corporate Patriot Award.
The original episode (alternatively named Christmas in Iraq), aired on December 25, 2003. It was held at Camp Victory in Baghdad, Iraq, and ended with these results:
APA (Faarooq and Bradshaw) def. World's Greatest Tag Team (Shelton Benjamin and Charlie Haas)
Rikishi def. Rhyno
Eddie Guerrero def. Chris Benoit
Torrie Wilson def. Dawn Marie and Sable
John Cena def. Big Show
After the main event match between John Cena and Big Show, Steve Austin performed a Stone Cold Stunner on both wrestlers. You can watch this portion below: