ROH News: Charlies Haas To Be Suspended?, Mike Mondo Return Confirmed, More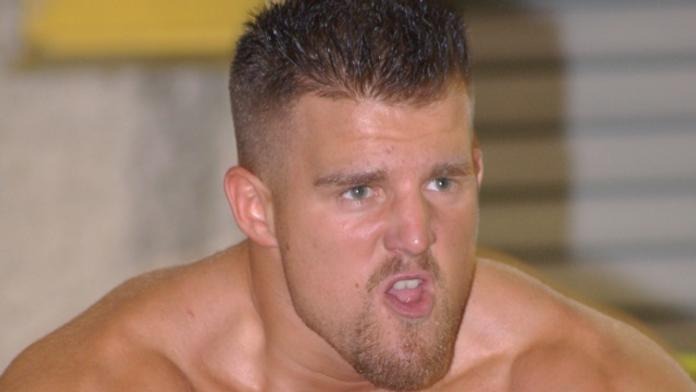 - Bobby Fish has dubbed his tag team with Kyle O'Reilly reDRagon.
- The 2/16 and 2/23 episodes of Ring of Honor Wrestling TV are now available for early purchase for the small price of $1.99 per episode. Get caught up with the events leading to 11th Anniversary before anyone else. Episodes can be purchased here.
- Due to Charlie Haas' erratic behavior on Ring of Honor Wrestling TV as of late, many ROH officials are calling for his suspension.
- Mike Mondo is set to return to Ring of Honor action in the next few months.
- ROH Match Maker Nigel McGuinness is reportedly in the process of signing several high profile matches for Ring of Honor's live event in Asheville, NC on March 30th. Pick up your tickets to the event here.
- The flyer that Steve Corino has been handing out to fans touting the death of honor at 11th Anniversary can be viewed here.
- The best selling T-Shirt in the ROH Store, Mark Briscoe's "Redneck Kung Fu" is available for purchase here.
- This latest edition of Ring of Honor Wrestling TV, which is now available for free on ROHWrestling.com, features a tag team gauntlet match to determine the number one contender to The Briscoe's Tag Team Titles at 11th Anniversary. See who will challenge for the titles as The American Wolves, Bobby Fish and Kyle O'Reilly, SCUM and The Bravado Brothers go head to head. Other matches included are Tadarius Thomas vs. Antonio Thomas in the Top Prospect Tournament, Roderick Strong against Grizzly Redwood and Michael Elgin vs. Mike Bennett.
Source: ROHWrestling