Elijah Burke Talks WWE Debut And Departure, His ECW Run, Undertaker And More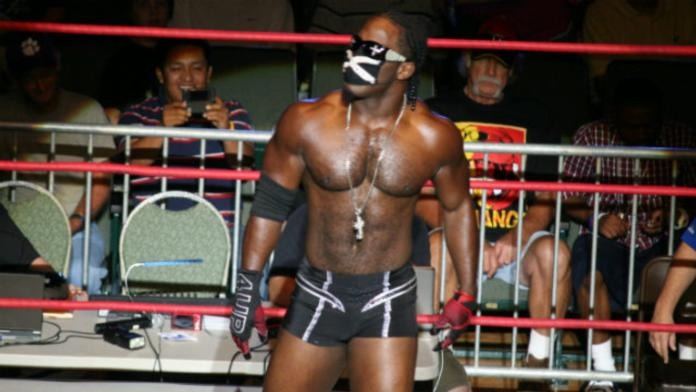 Photo Credit: NWA
On the one year anniversary episode of Pancakes and Powerslams (which airs Tuesday nights at 11pm ET on Blog Talk Radio), I had the pleasure to interview former WWE, ECW and TNA star Elijah Burke. Here are highlights from the interview:
On his inspiration to pursue pro wrestling: "Watching NWA growing up in Florida? and seeing the likes of 'The American Dream' Dusty Rhodes, Ric Flair, the Horseman, Rock and Roll [Express] and all those guys. All credit goes to my dad? after church services we would go home and eat Sunday dinner and wait for 6 o'clock, 5 o'clock wrestling to come on."
Wrestlers he competed against early in his career that became stars today: "CM Punk, [but] everyone who I feuded with were already established individuals? I had feuds with Tommy Dreamer and Ballsy Mahoney (God, where is he? Ballsy, give me a call)? when I got to TNA ? the guys such as Samoa Joe and A.J. Styles. Great, great guys I really enjoyed working with."
His WWE debut with Sylvester Terkay: "He was the most gentle, misunderstood giant that there could possibly be. [He] was one of the coolest and gentle and kind-hearted guys I think I've ever been around in the business... good guy, great guy."
On his ECW run with The New Breed: "'Pope' was pretty much still a rookie? to be in that position and to have Vince McMahon anoint me, ordain me, have confidence in me to be the "leader" of the group? was a high point at the time definitely in my career (and is)? I think we did what we had to do to make it work."
On his match at WrestleMania 23: "I went up to the Undertaker in the locker room? and was so taken back and in such awe about what was about to go down, I just had to thank him... While I was talking to 'Taker, I couldn't do nothing but bust into tears like a little 15-year-old girl meeting Justin Bieber? and 'Taker grabbed me and said 'this was it is about? we love to see this? enjoy the moment.' I'll never forget it? Tears rolling down my eyes, he said that this lets me know that you want it."
His departure from WWE: "Creative changes ? that's exactly what is was. You could be the most talented guy in the world, and the greatest self-promoter (look at Zack Ryder), but if there is someone who has a pen or pencil in higher places that does not recommended you or are not pulling against you, they have the power of persuasion that can work against you."
He also talks more about CM Punk, his TNA run, and what he thinks about Vince Russo, Ed Ferrara's "Oklahoma" gimmick in WCW, Chris Jericho, Randy Orton, Devon, Hulk Hogan, and Vince McMahon. You can listen to the entire interview below.