UK Women's Legend Talks State Of Women's Wrestling, The Dynamite Kid, SHIMMER Title Reign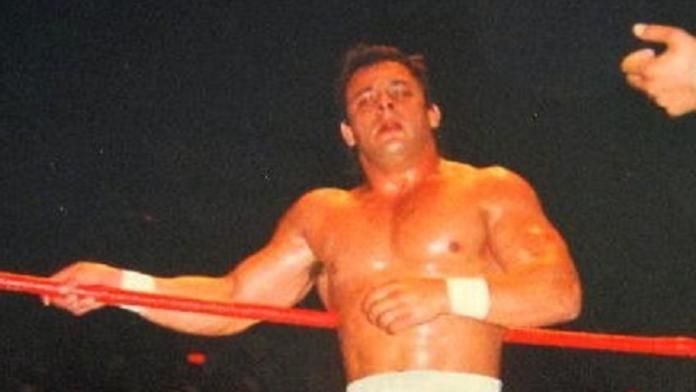 KayfabeKickout.com recently spoke with Sweet Saraya Knight, who discussed the state of women's professional wrestling, her reign as SHIMMER Champion, The Dynamite Kid and more. Here are some highlights:
The state of women's professional wrestling: "I think a change is as good as a rest
The girls nowadays are all dominant in their field, I have been in the job now 23 years and I have seen it go from the old school style of large women dominating the scene to a more fresh approach of girls being more adaptable and knowing more about the job. Believe me there are many out there that are not worth the boots they are wearing. I think, to be honest, it has more to do with the promotion of female wrestling that has catapulted a more acceptable style in the field. Shimmer led the way, bringing in top talents from all over the world, helping the girls to get notoriety. I for one have seen a significant rise in female workers that excel in their work, they are on par with the men now, not there for T + A, given 5 minutes and told to wear string as outfits. There is also a wider scope of females to choose from that can actually work in the ring, confident and athletic, they dominate the scene, I remember years ago there was only a few girls about on the circuit and in the UK it was just me and Klondyke Kate, nowadays there is so much talent it is outstanding. The product is definitely in safe hands."
Her 383 day reign as SHIMMER Champion: "Being Shimmer Champion was, to me, a huge show of faith from Dave Prazak as well as One of the biggest belts I have ever held, It doesn't matter the length of timr the belt is held, as I feel if its too long its gets predictable and boring, I was just very proud of the belt, I took it everywhere. At 41 years old I never thought it was possible to hold such a prestigious title. I have held numerous titles, so in answer to your question I would say it is all an accolade to be made a champion, for the promoter to feel your worthy of a title match should be a big deal in itself, the length and reign go hand in hand."
On her fellow countryman and one of the greatest technical wrestlers of all time, The Dynamite Kid: "He is an absolutely legend, I only know him through my husband who was great friends with him, Rick speaks really highly of him and always states he was an amazing talent. I have watched him, learnt from him and respect him. He has chiseled his way into the alumni of world wrestling. I wish he was treated better now, he is wheel chair bound because of what he gave to wrestling, and now no-one wants to know. Its a shame as I feel he has the legendary status, a term that is loosely used nowadays."
Source: KayfabeKickout.com