- WWE ring announcer Lilian Garcia will miss Tuesday's SmackDown taping in Manchester, England at Phones 4u Arena. This is due to WWE opting not to utilize her for their two week tour of Europe, which is currently ongoing.
"Sorry all my #LilWarriors in the UK & Europe but I won't be there 2 c u these nxt 2 wks on tour but thking of u," Garcia stated on Twitter on Wednesday. "Have fun @ the shows!"
- WrestleMania 2 headliner King Kong Bundy turns 56-years-old on Thursday. Also celebrating a birthday today is former TNA Wrestling star Joey Ryan, who turns 34. Ryan has competed for WWE on numerous occasions as an enhancement worker and according to F4WOnline.com, participated in a tryout at the WWE Performance Center in late August—he was not signed.
- Ashley Sebera, a fitness model who recognizes herself as a pro athlete for International Federation of BodyBuilding & Fitness, has joined WWE.
Sebera revealed on Twitter that she began training at the WWE Performance Center in Orlando, Florida on Monday. Enclosing the following image, she wrote, "Here it is :) Day 1 of my new career. in love and can't wait for more!"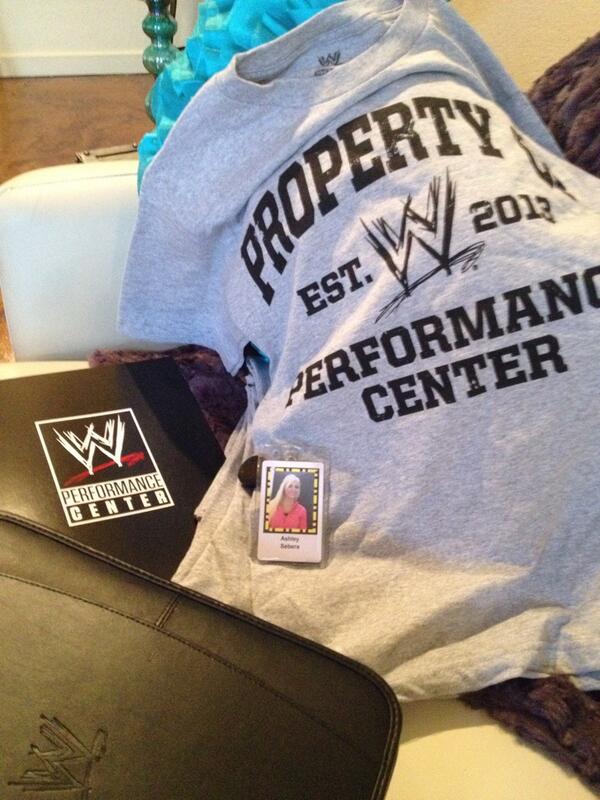 Sebera is the eighth female with a non-wrestling background to join WWE this year, following Total Divas stars Eva Marie and JoJo, Brittany Fetkin (a/k/a Devin Taylor), C.J. Perry (a/k/a Lana), Erika Hammond (a/k/a Veronica Lane), Leah Van Dale and Sarah Backman.