Jim Cornette Talks About Owen Hart's Death, Blames Vince Russo For What Happened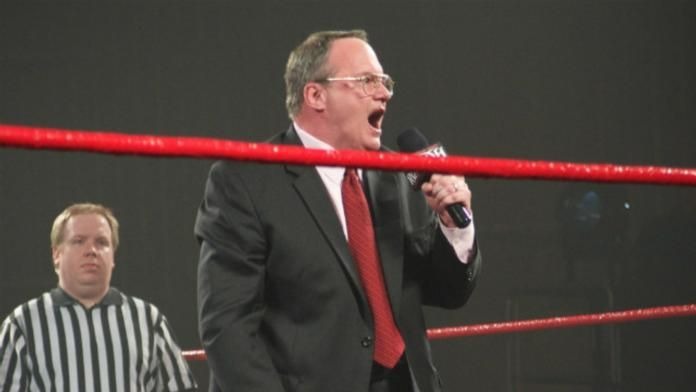 - Jim Cornette recently spoke with Kayfabe Kickout and blamed Vince Russo for Owen Hart's death:
"Believe it or not, I was not there. That was actually the first WWF pay per view that I had missed in about five years because I was preparing to move from Connecticut back here to Louisville to start the developmental program with Ohio Valley Wrestling and was not needed that night at the pay per view. I was like everybody else, I was sitting at home watching it live as it happened.
Obviously the incident was not aired on television because, it was, fortunately, in a videotaped replay segment that it happened. But when the camera came back in the arena and Jim Ross was trying to cover basically for why there was no action going on and that there was somewhat of a pall over the proceedings, and he didn't know exactly what had happened so he was trying to choose his words carefully, I knew instantly that something was wrong, but we didn't know exactly until sometime afterwards what exactly had happened.
That was, you know Owen, I just said guys can get hurt. They're risking their lives, but that was completely unnecessary. It was something that Owen was doing, that he was not comfortable with, that he was asked to do.
Still to this day I blame Vince Russo, like a lot of people do, because for those who don't know, Owen, instead of being able to do a normal entrance into the ring and have a wrestling match, which is dangerous enough, they decided that he would make a superhero entrance and be lowered into the ring in this outlandish costume that Russo had booked him to be in and was being lowered by a rigging company that didn't check the rigging or whatever and there were lawsuits, etc. etc. But he fell a hundred feet from the roof of the Kemper Arena in Kansas City into the ring and was killed.
Owen was a great wrestler and Owen didn't need all that hoo ha around him, but Vince Russo didn't feel that he was exciting enough as himself and wanted to make him a superhero, and came up with the idea of doing that. Owen wasn't comfortable with it, but he had already turned down a few things that he wasn't comfortable with, and he didn't want to be Negative Nancy and be known as the guy who kept saying 'no', so he went along with it, and it didn't turn out well.
That's one of the many things that I blame Vince Russo for, for spoiling the wrestling business, not only for the people in it, but for the people who like to watch it."