- Oak Ridge Today reports that Glenn "Kane" Jacobs will talk politics tonight at 6pm at Roane State Community College's Oak Ridge campus in Harriman, TN. For more information, contact Roane State history professor Casey Cobb at cobbcc@roanestate.edu or (865) 354-3000 ext. 2205.
- WWE will return to Denver, CO for a RAW taping on February 17, 2014 at the Pepsi Center. Tickets go on sale on December 14th. The company will hold a SmackDown taping the following night, February 18, at the World Arena in Colorado Springs, CO. Tickets for that show go on sale to the general public this Saturday.
- Mick Foley's new comic book series hits comic book stores on December 11th with WWE #1. You can find a comic shop to get his new comics and other WWE collectibles at comicshoplocator.com. Foley discussed the comic book with Previews World, and said that several WWE stars are excited for it.
"I know a few of them are really excited," Foley said. "Guys like CM Punk who grew up as huge fans are dying to see what they look like in a comic book. I've had that chance, when WWE did their book in 1999, and WCW did theirs in the early nineties."
You can check out the cover for WWE #1 below: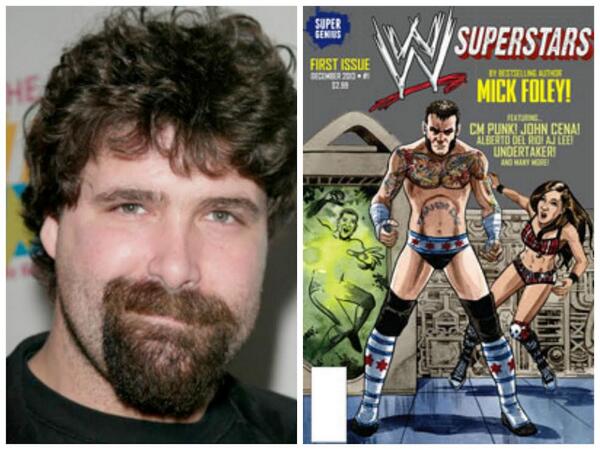 Ryan Turner contributed to this article.