WWE Live Event Results From Sacramento (12/7): Cena And Ambrose Defend, NXT Star In Action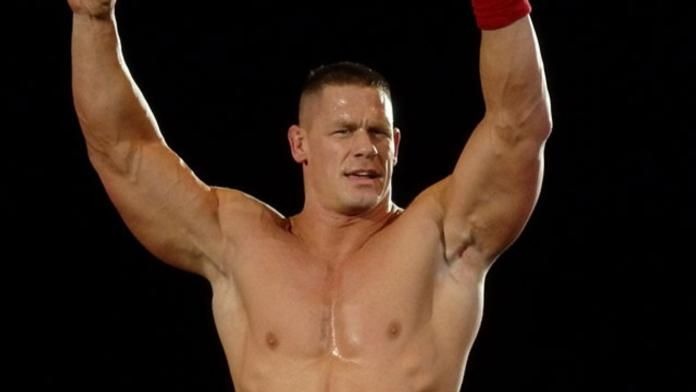 Thanks to WrestlingINC.com reader Cristal for sending in these results from last night's WWE live event in Sacramento:
The Usos defeated The Real Americans. Decent pop for the Usos. There was also a good amount of cheers for Cesaro. The crowd got excited when he put one of the Usos in the Cesaro swing but he only spun him around like 5 times.
Alexander Rusev from NXT defeated Zack Ryder. Alexander came out first and cut a promo, I couldn't really hear what he was saying lots of "What?" chants. Ryder came out to a very good pop, he is very over with the crowd.
The Funkadactyls vs Alicia Fox & Aksana. Justin Roberts announced that there was some sort of poll to determine something about the match, he didn't explain it very well. We never saw or heard anything about this, unless it was before the show started as we got there just in time. There was lots of random dancing in between the match usually when each girl was tagged in. Naomi pinned Alicia Fox after hitting her with the rear view.
Kofi Kingston vs The Miz both came out to good pops. Good match lots of back and forth and lots of near falls. The match ended in a no contest when The Shield attacked. They came out to a good reaction. Cody Rhodes and Goldust then came out for the save. Huge reaction for them.
It was then announced that Roman Reigns and Seth Rollins would challenge for the tag team titles. Ambrose was then sent to the back to make it a fair 2 on 2. This was a very good match. A lot of action, Goldust spent most of the time in the ring with The Shield making frequent tags and not letting him tag Cody. Roman Reigns hit Goldust with the spear which got a good reaction. Cody hit Rollins with Cross Rhodes then pinned him to retain.
Intermission
Triple Threat Match for the United States Championship. Damien Sandow came out first and cut a promo talking about his match at TLC vs Big E Langston, saying he was going to win the US title then the Intercontinental Championship then with both belts The Authority would have no other choice but to make him the new face of the company. Birthday Boy Dean Ambrose was out next to a good reaction, then Dolph Ziggler came out to a very good pop. This was another very good match. Ambrose and Sandow started of double teaming Ziggler, they each took turns mocking him. Sandow ran his hands through his hair and Ambrose tried to do the hip swing dance (idk what to call it) move Ziggler does. Lots of action between the 3, during one spot Ziggler was going to do a superplex on Ambrose but Sandow came in and power bombed Ziggler while he hit the superplex. Ambrose hit his finisher on Ziggler then pinned him to retain.
Ryback vs. Santino Marella. Ryback came out to the most heat. He mocked the crowd he kept saying, "Ryback Rules" he bullied Justin Roberts into introducing him as 290 lbs of pure man. He also made him sit on the middle rope to help him get in to the ring. Santino then came out and cut a promo saying he wasn't intimidated by Ryback's size. This was a comedy match, most of the beginning involved Santino attempting to but not being able to knock Ryback down. To me this match was the worst I was bored throughout it but the crowd seemed to enjoy it. Ryback won after hitting Santino with Shell Shooked.
Main Event: John Cena vs Alberto Del Rio for the World Heavyweight Championship. Del Rio came out to some heat, it got worse as he started taunting the crowd and ripping up some kid's poster. Cena out to a huge ovation. Good match lots of near falls and action outside of the ring. Del Rio threw Cena into the steel steps and then got on top of them and ripped cenas shirt and mocked him with you can't see me gesture. He seemed to approve of the few of us in our area that were chanting "Si Si Si" he looked over and gave us a smile. Cena wins, sends the kids home happy. Justin Roberts thanks us says they will be back but doesn't say when.
Apparently the event in Stockton the night before featured the same show except their main event was Sandow and Rio vs Cena in a 2 on 1 match.