Steve Austin Talks Vince Russo's Influence On Attitude Era, Daniel Bryan's Current Neck Injury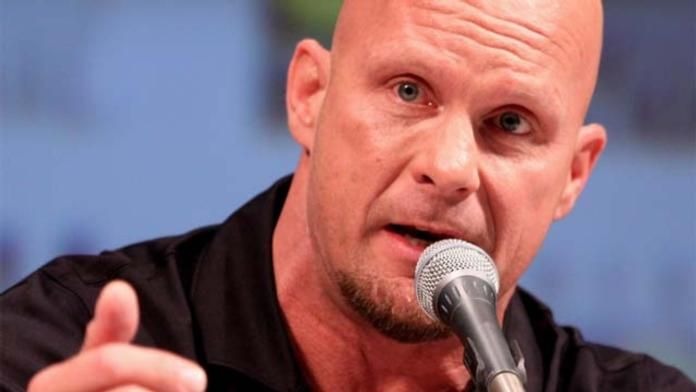 - WWE Hall of Famer Steve Austin spoke to Inside The Ropes in the UK this past week to promote his Broken Skull Challenge on CMT. Below are some highlights:
Vince Russo's influence on The Attitude Era:
I think he had a great contribution to the Attitude Era. When I was talking to him on my podcast, we got into some heavy stuff. You know he didn't do too well in WCW, he didn't do so well in TNA and that's where I think the criticism comes from. I always thought that Vince Russo was at his best when he was presenting his ideas to a guy like Vince McMahon who is very grounded with the basic fundamentals and psychology of professional wrestling. So Vince Russo could take him out of his box a little bit and then Vince McMahon could keep Russo's ideas grounded so they all make sense. I say that with all due respect to Vince Russo, he's gonna come back on my podcast and he'll talk about those WCW and TNA says. But no doubt he left an indelible mark on the Attitude Era and I had a blast working with the guy. I believe that when he speaks, he speaks from the heart.
His neck injury in 1997 and Daniel Bryan's current injury:
Well you know when I got dropped on my head (in 1997), I bruised my spinal cord and has some stenosis, so i didn't need the surgery right away, I just needed to rest my neck. Then when I got back in the ring some bone spurs pressed against the spinal cord and that's where the real danger was and I had to get the surgery. Which of course is an entirely different situation to Daniel Bryan who had minimally invasive surgery. For me, I was able to maintain a television presence, stay a part of the story lines then when I got back in the ring, started doing tags, six mans just to keep me in front of the crowd, keep drawing the houses but to protect me. Once I started getting hot and was able to overcome that thing that happened to me, it only made people buy into Stone Cold Steve Austin more. So it'll be interesting to see what happens with Daniel Bryan. Will he have to change his work style? What will the crowd do when he comes back? I hope that they accept him with open arms and I hope they have some great story lines or angles to get him back the level that he was or even higher if that's possible.