Jake "The Snake" Roberts Hospitalized, Is Out Of Coma, DDP Comments (Updated)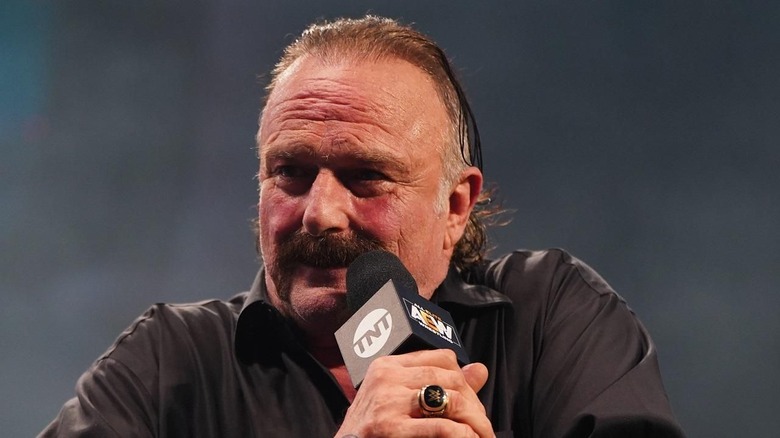 WWE Hall of Famer Jake "The Snake" Roberts is currently unconscious in a Las Vegas hospital.
Roberts took a flight yesterday to attend to attend Sinn Bodhi's show in Las Vegas this Friday. Roberts passed out on the plane, and has been unconscious since. An ambulance was taken to the plane, and Roberts was transported to a nearby hospital. Bodhi noted on his Twitter that he has been with Roberts since last night, writing, "@Jakesnakeddt is resting at the hospital. I've been there all night making sure he is comfortable. Thanks for all the kind messages!"
I am told that Roberts has double pneumonia, and doctors have said that his lungs are filled with fluid and there is a mass on his brain.
Update: 6:10 pm ET I can confirm that Roberts is out of his coma, which lasted for nearly 24 hours. Diamond Dallas Page also noted on his Twitter that he spoke to Roberts' girlfriend, and that Roberts is fading in and out. We will have more soon, but please keep Jake in your thoughts and prayers.
My brother @JakeSnakeDDT is currently hospitalized & undergoing care; latest info https://t.co/cQYDYIVmWp Please keep Jake in your prayers

? Diamond Dallas Page (@RealDDP) August 28, 2014
Just spoke to @JakeSnakeDDT 's girlfriend, Jake is now conscious but still fading in and out. Please keep the prayers coming.

? Diamond Dallas Page (@RealDDP) August 28, 2014