Jeff Jarrett Joins Top Heel NJPW Stable, Lots Of Media For New TNA Signee, GFW - NJPW, Aries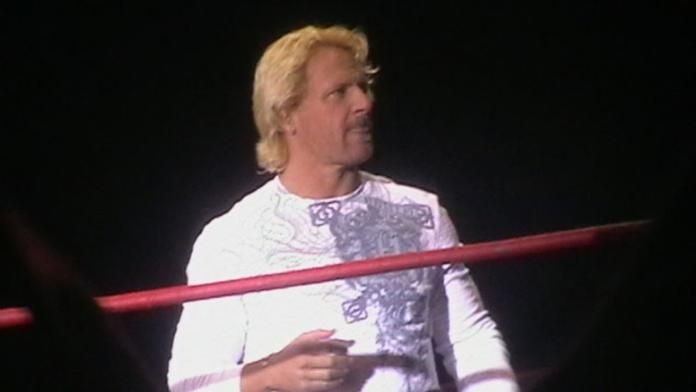 - Jeff Jarrett made an appearance during New Japan Pro Wrestling's G1 Climax Tournament finals last night to sign a partnership deal between NJPW and Global Force Wrestling. Jarrett met with NJPW chairman Naoki Sugabayashi and took photos earlier in the night. Later that evening, Jarrett joined NJPW's top heel stable, The Bullet Club. After Hiroshiro Tanahashi defeated AJ Styles in a great match, The Bullet Club attacked Tanahashi until Jarrett made the save and cleaned house. Scott D'Amore then opened Jarrett's guitar case and pulled out his guitar, which had "Bullet Club" written on it. Jarrett proceeded to hit Tanahashi over the head with the guitar and then posed with the rest of the Bullet Club to a chorus of boos to end the segment.
- Jarrett noted on his Twitter on Friday that he was headed to Tokyo for the G1-Climax and said that there was "great stuff ahead for @GFWWrestling and @njpw1972."
- Austin Aries was interviewed by The Four Corners Podcast to talk baseball, basketball, football and wrestling. You can check out the interview at this link.
- There has been a ton of media for TNA signing American war hero Chris Melendez to a multi-year deal. Melendez is a former Army Sergeant and was awarded a Purple Heart. He is a single leg amputee due to injuries suffered in combat. There are stories on Melendez at ABC News, The New York Post, FOX Sports and The New York Daily News, amongst other outlets.
Prince Epic: Bullet Club Z, Space Vacation, damien demento and Moongoose McQueen contributed to this article.