Chris Jericho Staying Busy After Finishing His WWE Run This Sunday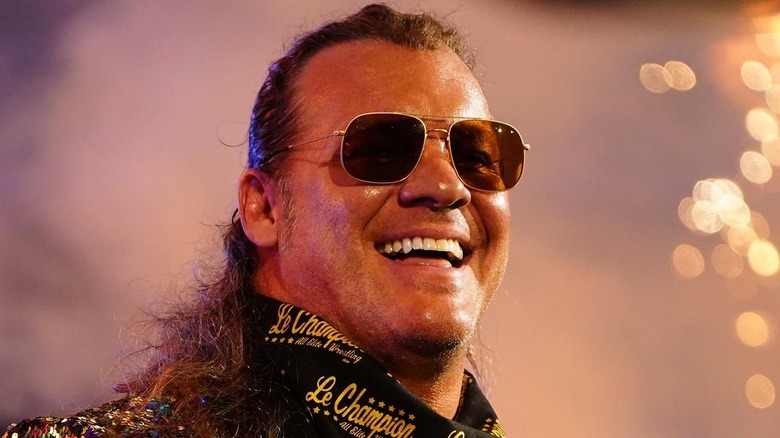 Photo Source: AEW
As we reported in July, Chris Jericho's last WWE date is this Sunday's Night Of Champions pay-per-view.
Jericho has several shows scheduled with his band, Fozzy, later this week in Arizona and Texas. After the pay-per-view, Jericho will head back on tour with Fozzy starting next Tuesday with tour dates running through October 12th. Jericho's next book, The Best in the World: At What I Have No Idea, releases two days later on October 14th.
Speaking of Jericho's book, he posted the following on his Instagram on what to expect from it:
Only one month until the release of "THE BEST IN THE WORLD-AT WHAT I HAVE NO IDEA.", the third book in the Jericho Triology!! If you liked the first two, you'll love this one too, as it contains the same type of astonishing tales and uncanny experiences as the others!!. Read about my 2007& 2013 @wwe returns, my CLASSIC feuds with #ShawnMichaels, #ReyMysterio, @mr.619er, & #CMPunk, my arguments and tribulations w #VinceMcMahon, being stranded in an insecure war zone in Iraq, Dancing With The Stars, touring the world with @fozzyrock and one of kind interactions w #JamesHetfield, #MickeyRourke, @ozzyosbourne, #BobBarker, #MikeTyson & #LorneMichaels. PREORDER NOW on @amazon, @itunes, #BarnesandNoble or wherever fine books are sold. Signing dates coming soon!