Goldberg Says He Was Offered A Fight With Alberto Del Rio, Say He'd Love To Wrestle Again, More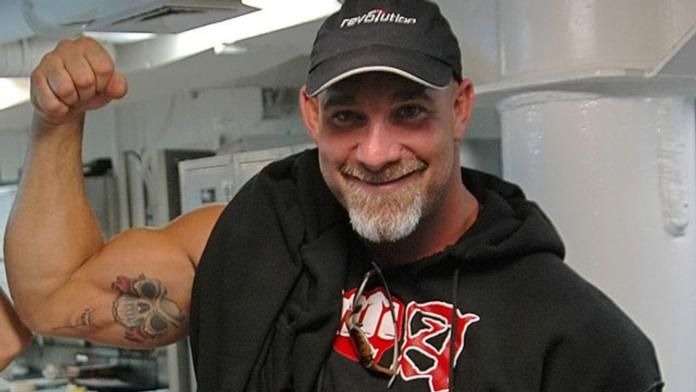 Bill Goldberg appeared on today's MMA Hour and spoke with Ariel Helwani about a variety of topics, most notably the possibility of him kickboxing.
Goldberg has been rumored to be involved in GLORY kickboxing which currently airs on Spike. Helwani immediately asked Goldberg about the rumors and if he was going to fight for GLORY.
"I'm actually considering kickboxing for GLORY. I've been a fan for a very long time. Nobody has ever really inquired about me training or not, but for the past ten years on and off I have," Goldberg said.
Goldberg said that he got involved in a gym over a decade ago, and that his son also trains there.
"I go into the gym 3-5 times a week, mainly for cleaning. Gettng stuff out of my system. I didn't intend for it to start out as a bucket list thing or a CM Punk thing, which it now is," Goldberg said.
The former WCW and WWE world champion was glowing while speaking about Glory, comparing it to the early stages of MMA.
"GLORY didn't realize how into kickboxing I was. 9 out of 10 MMA pay-per-views I've got over the years were between standup guys. It's more like a video game than MMA has become," he said.
Goldberg said that he would be willing to do anything to promote GLORY, saying "Whether you see Goldberg hosting a 'Top 10 knockouts,' or working in the front office, or donning the gloves– whatever it takes to bring this to the forefront to do that."
Goldberg also dropped a major bombshell, saying that he was actually offered a fight on May 8 against Alberto Del Rio. He said that he didn't think that was a good idea for the direction in which GLORY was going.
"I don't want to be associated with anything that's not done properly." Goldberg said. "I wasn't a big fan of the (Bellator) fight that they did with Tito Ortiz. I was there to see Melvin Manhoef and Pat Schilling. When done right something like that can be a kick."
The fight now is no longer an option, as Alberto Del Rio sustained a partially torn quad muscle while wrestling in Mexico.
Helwani also asked about Goldberg being a possible figurehead for GLORY, much like Dana White is for the UFC.
"That's a distinct possibility too," Goldberg said. "I'm just getting to know everyone and the infrastructure there. We're going to get together and find out what the best thing is. This is my life, this is my passion and a great appreciation of what these fighters go through. I'm not here to trivialize it or make it look like pro wrestling."
Goldberg was asked about his passion for pro wrestling, to which Goldberg said as a child he never had that passion. He said instead, his passion was to be a pro football player.
"That passion was an acquired passion, but it will never leave me. Any time someone stops me in the street and asks me for an autograph, pro wrestling gave me that," Goldberg said. "I'd love to get back in the ring so my son could see me, but that's it. I've expressed my feelings once or twice on the phone. I'm not picking up my phone and calling anyone for employment. I've made my opinions known. Would it be an honor to be bestowed Hall of Fame credentials? Yeah. Does it define me as a person? No."
Goldberg went on to talk about his training, and commitment to kickboxing during the interview. You can see the full interview at this link.