Alberto El Patron Denies Being Offered Fight With Goldberg, Says He Received UFC Offer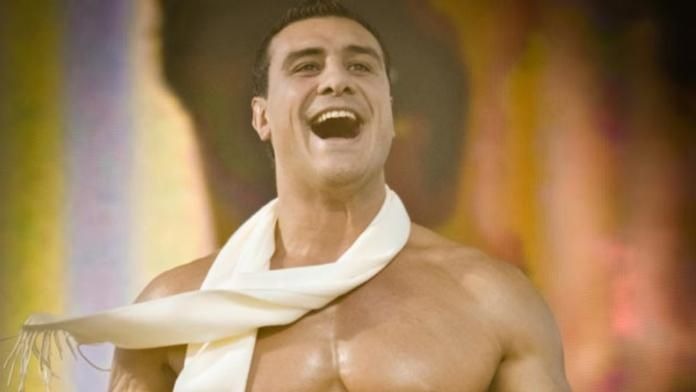 Alberto El Patron, f.k.a. Alberto Del Rio, was a guest this week on The MMA Report with John Pollock to promote AAA's Lucha Libre Cup this Sunday night in Mexico. Alberto discussed recent stories involving the GLORY kickboxing organization, a possible fight with Bill Goldberg and receiving an offer from the UFC. The full show and interview can be heard at this link. Below are some highlights:
Reaction to a recent interview by Bill Goldberg that GLORY offered Bill a fight with Alberto:
"I keep hearing this from a lot of people, but I've never heard anything from GLORY. They contacted me, they approached me, but we never talked about money or names or anything like that. Maybe they approached him and offered him some money and the possibility of fighting me, but that's something only Bill Goldberg knows. I never got back from anybody from GLORY. If he needs to fight, good for him. If they give me the right amount of money that I want, then maybe, we'll see. But I don't think that's gonna be the case, because again, I do so well in pro wrestling that I don't think they're gonna give me the money that I'm asking for."
See also: Goldberg Says He Was Offered A Fight With Alberto Del Rio, Says He'd Love To Wrestle Again, More
The UFC specifically making him an offer to fight:
"Yeah, I said everybody. Everybody has approached me in different ways. But again, the offers were just...we were so apart. Those organizations and I were so apart in the money that I was pretending to make and they were pretending to pay me that it was not going to be possible. But yes, everybody tried to find me."
The MMA Report with John Pollock airs every week on TSN Radio in Toronto, Ottawa, Winnipeg, Vancouver and on fightnetwork.com as well as iTunes.