Jeff Jarrett And Karen Jarrett Return To TNA, Global Force Wrestling Working With TNA?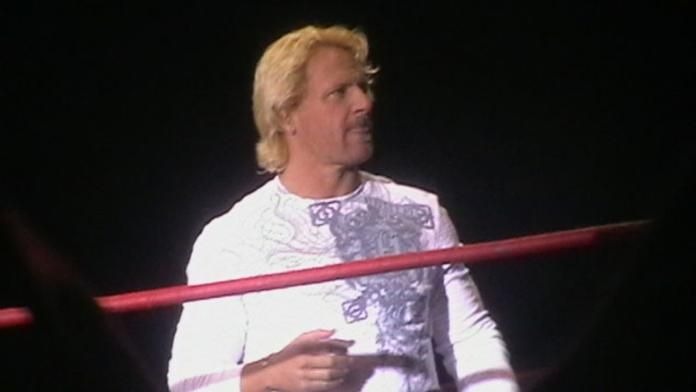 - Jeff Jarrett and wife Karen Jarrett appeared on tonight's TNA Impact Wrestling from Orlando. Jarrett was wearing a Global Force Wrestling t-shirt and acknowledged they are co-founders of the company. It appears there could be some working relationship between the two companies soon.
Jarrett promised to talk more about GFW at a later date but said he was contacted by TNA officials last week to set up a conference call about an offer they had. Jarrett said he was boarding a plane and didn't even reply at first but got to wondering what they might want. Jarrett said he contacted TNA and they wanted him to come back for a match. Jarrett said he wanted to hang up at that point but they told him they wanted him in his own match – King of the Mountain, at Slammiversary.
Jarrett went on to talk about some highlights from TNA over the years, naming AJ Styles, Kurt Angle, Beer Money, Eric Young and others. Jarrett said he's put his blood, sweat and tears into GFW and had to really think about how a TNA return would affect the GFW roster and staff. Jarrett got emotional when talking about how his wife would react to returning to TNA. Karen also spoke on the mic and said GFW is their future. At first, she told Jeff not to contact TNA but he laid it out for her and she understood that TNA was still his baby. Karen said she still doesn't completely understand why they are here but she loves and supports her husband. Karen also said Jeff didn't leave TNA on his own terms as he was fired in a backstage pre-tape by Sting. She told Jeff that he's going to leave on his own terms now and will make things right at Slammiversary.
Jeff then declared himself in King of the Mountain. He said he will walk the TNA aisle one last time to climb the ladder and be King of the Mountain. The Jarretts were received well by the TNA fans.