** SPOILERS ** WWE SmackDown Spoilers For This Week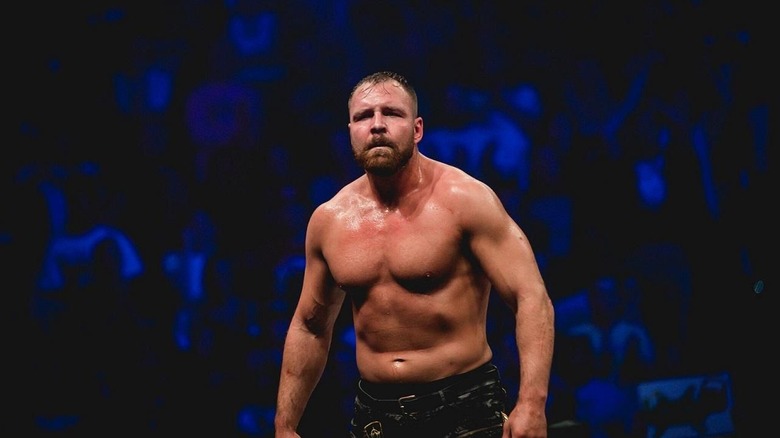 Thanks to @JesseKile and Patrick Fuller for the following WWE SmackDown spoilers from tonight's tapings in Birmingham, Alabama:
* Bray Wyatt kicks off the show with a promo in the ring. Roman Reigns interrupts on the big screen and brags about beating Wyatt all over Atlanta at RAW but says Bray ran. Reigns and Dean Ambrose vs. Sheamus and Big Show is announced as the main event.
* The Lucha Dragons vs. The New Day is up next with The Prime Time Players on commentary. Big E gets the win for his team by pinfall.
* Bad News Barrett defeated Jack Swagger with the Bullhammer. R-Truth came out after the match to cut a promo on Barrett and their match at the Battleground pre-show.
* Cesaro defeated Rusev in what was said to be a very good lengthy match.
* Neville defeated Stardust.
* We get RAW recaps.
* They air a recap of the NXT Divas debuting on RAW. Sasha Banks, Tamina Snuka and Naomi cut a backstage promo and reveal their name to be Team BAD for Best at Dominating.
* Roman Reigns and Dean Ambrose defeated Big Show and Sheamus by DQ when Bray Wyatt interfered, coming from under the ring. This was a surprisingly good tag match to be the main event and Ambrose looked the best. Reigns and Ambrose got big pops and Ambrose hit an especially good looking DDT on Show. Show also put Ambrose through the announcers table. Reigns and Ambrose came back to clean house. Reigns hit a Superman punch on Wyatt to end SmackDown.