Seth Rollins Talks Possible Match With AJ Styles, NXT, Who Influenced His Wrestling Style, More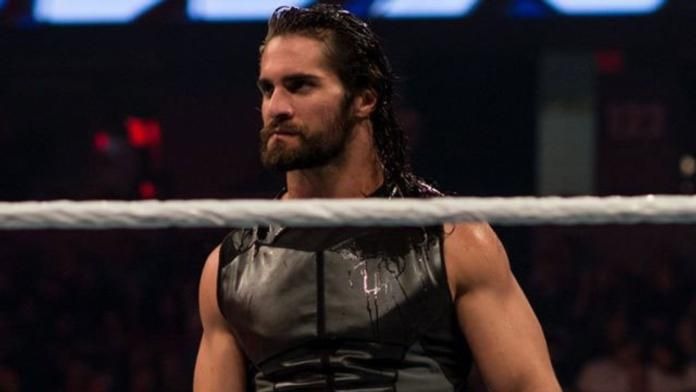 Recently on CBS Radio Dallas 105.3 THE FAN, current WWE World Heavyweight Champion, Seth Rollins discussed who inspired him to become a professional wrestler, whether he would like to see AJ Styles in WWE, and he talked about whether he keeps up with NXT.
As for which professional wrestlers inspired him growing up, Rollins mentioned 'Macho Man' Randy Savage, Mr. Perfect, the Ultimate Warrior, Bret Hart, and Shawn Michaels, among others. Rollins added that 'American Dream' Dusty Rhodes had a huge influence on his career.
"[Rhodes] was before my time, obviously, but he was someone I was able to be mentored by down in WWE developmental for a couple of years and someone whose work I've studied extensively."
Additionally, Rollins noted that he is of the first generation of professional wrestlers to be inspired by independent wrestling and named the likes of Daniel Bryan, CM Punk, and AJ Styles as performers who have influenced his own wrestling style.
"They're part of the reason my style is the way it is because the internet was huge when I was a teenager," Rollins said. "It took forever for [wrestling videos] to load when I was 15, but you could get there if you had the patience to watch it download for two hours or whatever".
On whether he would like to see AJ Styles in NXT and eventually make it to WWE's main roster, Rollins stated that he thinks they could have a great match at this point in their careers, but he knows Styles is happy doing his own thing right now.
"I don't talk to AJ on the regular, but I think he's doing pretty alright in New Japan [Pro-Wrestling's] Bullet Club and Ring Of Honor, so he [has] made a great career for himself just doing his thing, doing AJ. I mean, he's someone I'd love to work with, especially at this stage of our careers. I think we're pretty much at the top of our games, so it'd be cool, but you never know."
Rollins admitted that he does not have time to watch NXT every week, but he claimed that he keeps up with it as best he can.
"I don't watch the show weekly, there's just not enough time for me, but, I mean, I keep enough [of an eye on the product]. The internet makes it easy for you to keep tabs on what's going on." Rollins added, "it's so integrated into what we do now [that] it's not just developmental. It's not just this redheaded stepchild that's down there in Florida that no one cares about or knows about. It's its own thing, it's own entity now and [has] its own stars and tours, live specials, all that good stuff."
Click here to listen to the entire interview.