** SPOILERS ** WWE SmackDown Results For This Week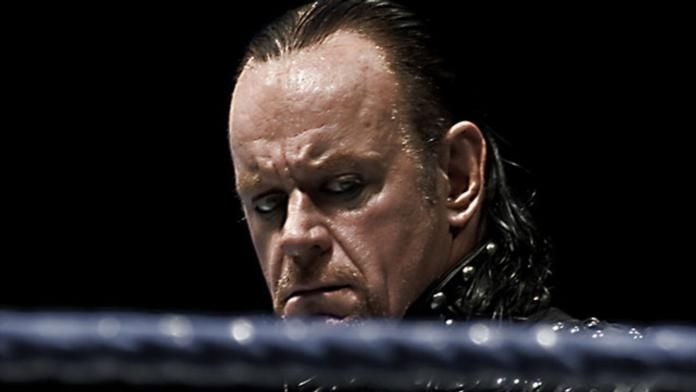 Photo credit: WWE
Thanks to the WreView Pro Wrestling Show for sending us the following WWE SmackDown spoilers from tonight's tapings in Manchester, England:
* The Wyatt Family members open the show in the ring with promos. Bray Wyatt issues a challenge to Kane and The Undertaker for Survivor Series for the Brothers of Destruction vs. 2 of the Wyatts that Bray chooses. Fandango interrupts and this sets up Fandango vs. Braun Strowman for tonight. Rowan and Harper vs. The Usos is also announced.
* Braun Strowman squashes Fandango with the bear hug. Bray takes the mic and demands an answer to his challenge by the end of the night.
* WWE World Heavyweight Title Tournament Match: Neville defeated King Barrett with Red Arrow. Great match, Barrett dominated the early part and there were several false finishes. Neville advances.
* The Usos cut a high-energy promo on The Wyatt Family backstage with Renee Young.
* Barrett stayed in the ring during the commercial to cut a promo on Wayne Rooney. Barrett says he will ask Vince McMahon for a guarantee that WWE never returns to Manchester. The bells toll and out comes The Undertaker to a big pop. He slowly comes to the ring and takes off his hat and coat. Taker stares at Barrett and Barrett asks, "Can I help you, mate?" Barrett threatens a Bullhammer. Barrett chickens out and Taker beats him down and steps out of the ring. Taker has a second thought and comes back in for a Tombstone piledriver. Barrett takes a second Tombstone and Taker leaves. This was to air.
* WWE World Heavyweight Title Tournament Match: Kalisto defeated Ryback. The match started off with a handshake but these two had no chemistry. Kalisto advances. Ryback raises Kalisto's arm after the match.
* WWE World Heavyweight Title Tournament Match: WWE United States Champion Alberto Del Rio defeated Stardust. Del Rio won with the stomp in the corner. Stardust almost played a face role here. Del Rio advances to wrap the first round.
* Roman Reigns cuts a backstage promo with Renee Young. Reigns says he's not a sellout and talks about why he refused Triple H's offer on RAW.
* The Usos defeated Luke Harper and Erick Rowan by DQ when Braun Strowman and Bray Wyatt interfered. The Wyatt Family then beat down The Usos. The Undertaker's bells toll and his voice can be heard accepting Wyatt's challenge.