Kevin Sullivan And Ed Ferrara Talk Reaction To Eric Bischoff's WCW Return, Sami Callihan - PWG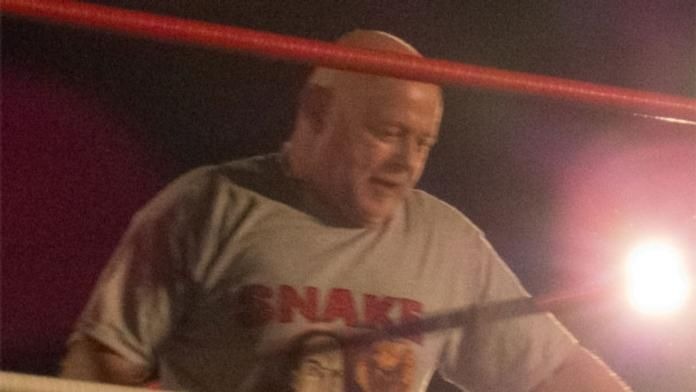 - Former WWE/WCW/TNA writer Ed Ferrara joined former WCW wrestler & booker Kevin Sullivan and Mister Saint Laurent on this week's episode of "MSL & SULLIVAN" on MLWradio.com, which you can download here. It's the first time Kevin and Ed have spoken since their time together in WCW and both explained how they reacted when they got the news that Eric Bischoff was taking over the company again.
"The last time Ed and I were together, we got our notices not to show up. We were in a hotel room. So Ed and his wife went diving with me. It was great. We had a great time," explained Sullivan.
See Also: Kevin Sullivan On WWE Today, John Cena Heel Turn, WCW, Hulk Hogan Controversy, Donald Trump
Ferrara continued, "We were sitting in a booking meeting, I remember it clear as day. We were somewhere in Florida. Brad Siegel called and the word was Eric Bischoff is back. As soon as those words rang through the room, I'll never forget, Bob Mould had the best reaction. He close his book, closed his computer, put it in his briefcase and said 'okay guys, it's been fun, I'm out of here.' And then Kevin and I, we didn't know what was going or what was going to happen next. He invited me and my wife to his place and we spent a week at his place in the keys. It was phenomenal."
- As noted, Sami Callihan returned to Pro Wrestling Guerrilla at Friday night's All-Star Weekend event. Callihan, f.k.a. Solomon Crown in NXT, tweeted the following about his return:
I'm back........ #ASW11 @OfficialPWG pic.twitter.com/vmi9F1QPEF

? Sami Callihan (@TheSamiCallihan) December 12, 2015