The Rock Wrestles A Quick Match At WrestleMania 32, John Cena Returns For The Save (Photos, Video)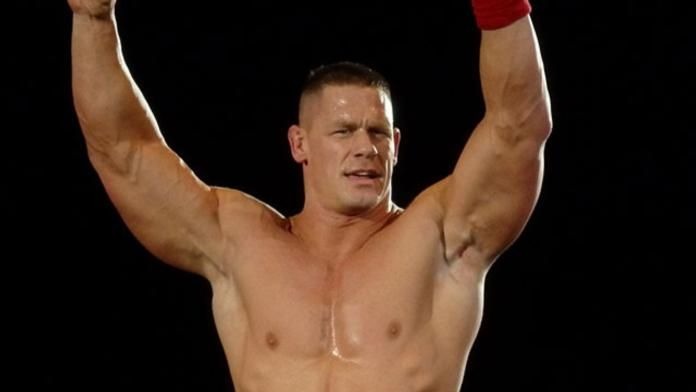 - After announcing the WWE WrestleMania attendance record of 101,763 at AT&T Stadium tonight, The Rock was confronted by Bray Wyatt, Braun Strowman and Erick Rowan. Wyatt cut a promo on how he targeted Rock because he represented greatness, success and a lie. Rock ended up revealing that he was wearing gear under his clothes and defeated Rowan in 6 seconds, a new WrestleMania record according to Cole.
Rock was then confronted by The Wyatt Family but John Cena returned from injury and made the save. Cena and Rock fought The Wyatts off and stood tall together before leaving.
It appears @TheRock only THOUGHT things were about to get good for him... #WrestleMania pic.twitter.com/Zu4QVsCRw5

— WWE WrestleMania (@WrestleMania) April 4, 2016
"I am going to eviscerate you on the Grandest Stage of Them All..." – @WWEBrayWyatt to @TheRock #WrestleMania pic.twitter.com/jsSIhZa5NL

— WWE WrestleMania (@WrestleMania) April 4, 2016
A man just came to the rescue of @TheRock...AND HIS NAME IS @JOHNCENA!!! #WrestleMania pic.twitter.com/vrM1ON4B1I

— WWE WrestleMania (@WrestleMania) April 4, 2016
When @TheRock needed help with #WyattFamily, @JohnCena delivered! #WrestleMania @DiGiornoPizza #RiseToTheOccasion https://t.co/DmlC4iyySY

— WWE (@WWE) April 4, 2016
Arrive. Make #WrestleMania moments. Leave. @JohnCena @TheRock pic.twitter.com/W9fNyQuUt1

— WWE WrestleMania (@WrestleMania) April 4, 2016