TNA Impact Wrestling Results: New Champions, Reby Confronts Jeff, Knockouts, More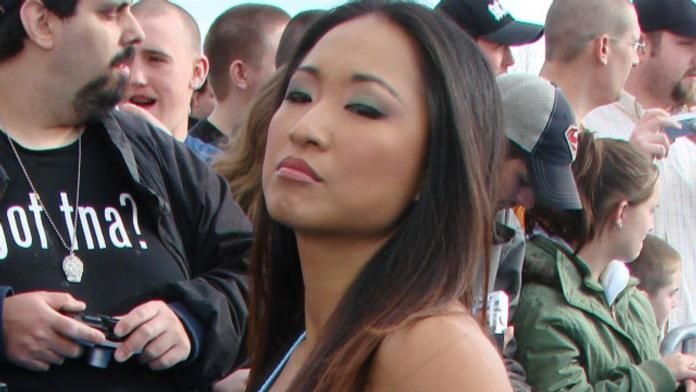 Welcome to our WrestlingINC.com Live Impact Viewing Party. We will be providing live ongoing coverage of tonight's show, while you all can chime in with your thoughts throughout the show.
A tribute to Chyna airs.
Tyrus opens this edition of TNA Impact. He calls out Galloway. He says Galloway's time is up and it's time for his coronation.
Tyrus vs Galloway
Drew retained with the Future Shock DDT. Tyrus looked pretty good here, though, and dominated much of the match. Not sure about opening the show with this title match. Maybe it should have been kept until later?
Winner: Drew Galloway
Maria cuts a promo. She's dressed as a cat. She brags about leading the knockout division. She says no one can stop her now, not even Gail. Roode and Storm talk about facing The Decay.
Gail Kim is out to confront Maria. She thinks Maria had something to do with what happened to her last week on Impact. Maria denies this. We find out that Gail vs. Rosemary is on tonight.
Rosemary vs. Gail Kim
Gail lost after Maria and Crazzy Steve got involved and distracted her and Rosemary sprayed her face with mist.
Winner: Rosemary
Eli Drake is getting ready for his new talk show segment, The Facts of Life. We see Jeff Hardy, who is selling his injuries from last week's match.
The Bro-Man's guest star on The Facts of Life. Drake winds them both up and calls them "dumb." The Bro Man's beat up Drake and he ends up running away.
Carter cuts a promo on Bennett and vows to pin or submit him tonight.

The Decay vs. Beer Money
Abyss and Crazzy Steve won and became the new champions after Rosemary low blow'd Roode while he tried to do a Roode Bomb and Storm got chokeslammed on the tacks.
Winner: The Decay
Bram cuts a promo on Eric Young. He says he will end him. Mike Bennett says he won't lose to Carter and points out that no one has defeated him yet.
Bram vs. Eric Young
Bram won the King of the Mountain title when he put Young through a table with the Bright Side of Suffering. This was then writing out Young.
Winner: Bram
Galloway says he wants to confront Lashley on next week's episode. Clips of Bram/Young are shown. Bram is interviewed backstage and says he will be a fighting champion.
Jeff talks about last week. Reby and Spud come out to confront him. Reby insists Matt made Jeff a star. She tells Jeff that Matt will be coming back as a different man. She then spits in his face. Spud verbally trashes him too, then attacks his injured leg, but Jeff hits him with a Twist of Fate.
Mike Bennett vs. EC3
Mike Bennett pinned Carter clean after he reversed the Million Dollar Dream suplex. Maria did get involved once or twice and distracted the ref. This marks Carter's first pinfall loss. Carter is shocked.
Winner: Mike Bennett