Lilian Garcia Issues Statement Responding To Rumors That She Has Been Released By WWE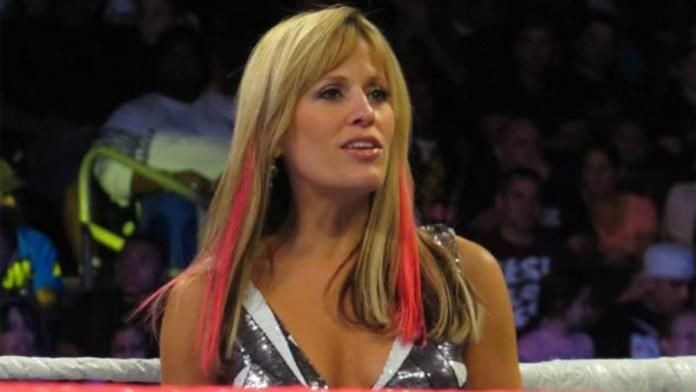 Lilian Garcia issued a statement this afternoon on Facebook responding to rumors that she has been released from her contract with WWE.
In her statement, Garcia says she has not been released by WWE and that she will be back on Raw this Monday. She has been absent from television the past two weeks in order to spend time with her sick father, who has been battling bladder cancer and multiple Myeloma. Due to a bad reaction to chemotherapy, he became very ill these two weeks. Garcia, however, says he is doing much better now.
Garcia would like to thank WWE and fans for their support during this difficult time. Here is her statement in its entirety:
Imagine my surprise today when I woke up to find out that I was among the top trends in the world on twitter! What for, I said to myself?.wait, does that say "Lilian Garcia released from WWE"?? That's when I knew I had to set the story straight.

As you know, I have been absent from TV for the past few weeks missing "WWE Payback" & two "WWE Monday Night Raw's". I mentioned on twitter that it was due to a family member being ill. Well, that family member is my father.

He has been battling bladder cancer and multiple Myeloma (blood cancer) and due to a reaction to the chemotherapy, he became very ill these past two weeks. On top of that, he had to go into two emergency procedures on his kidneys. To say he has had it tough is an understatement. However, he is a retired Lieutenant Colonel from the US Army, being a Veteran from the Korean and Vietnam Wars, so his spirit is that of a fighter. I am so inspired by how he has taken on this disease and continues to battle it with all his might. He has allowed me to share this story as he hopes his journey will inspire anyone else who is battling cancer. Luckily he is doing much better now and gearing up for a new treatment next week. As you can imagine, my entire family has been through a rollercoaster of emotions and cherishing all the time we have with him. I truly believe in the power of prayer and ask all of you to please pray for him and also my mother. They have been married for 62 years, so you can imagine the bond they share together.

I want to thank all of you for the many messages you have tweeted & FB'd me when you thought I had been released. It truly shows me how much I matter to you, and right now more than ever, I needed to know that. Above all, I want to thank the WWE for all their support & love during this hard time. They have been constantly checking in on me and also given me the time I needed to get my father strong again. I feel so proud to work for a company that cares so much.

So, on to Monday, I will be back on RAW and couldn't be happier as I have missed you all very much!! Thank you and I love you!!!

Xoxo,
Lilian