TNA Impact Wrestling Results: Triple Threat Main Event, Matt Hardy Speaks, EC3, Knockouts, More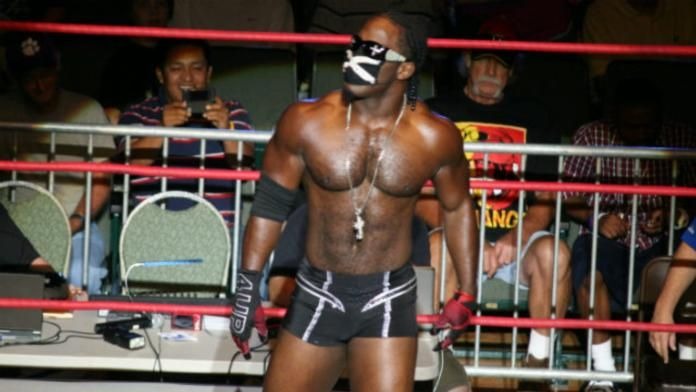 Photo Credit: NWA
Welcome to our WrestlingINC.com Live Impact Viewing Party. We will be providing live ongoing coverage of tonight's show, while you all can chime in with your thoughts throughout the show.
This edition opens with Drew Galloway cutting a promo on Bobby Lashley at the local gym. He calls Lashley the "most dangerous man in the company". Suddenly Lashley attacks him. The two have a big pull apart brawl.
Maria and Mike Bennett come out. Bennett talks about defeating EC3 last week. He calls himself God. Jeff Hardy comes out and says he shouldn't say that. He calls Bennett's victory over EC3 a joke. Um, didn't he beat him clean? Bennett says he's way more popular than Jeff now. Bennett challenges him to a fight and Jeff accepts. He wants to do it now!

Mike Bennett vs. Jeff Hardy
This match ended in a DQ when Lashley showed up and speared both guys. Lashley demanded a title shot. Dixie refuses and instead makes a triple threat match for the No. 1 contender between Jeff, Bobby and Bennett. And she says Drew will the guest ref.

Winner DQ
The Decay cut a promo. They have the tag belts with them. Rosemary announces that it's time for their "transformation." They come out. Steve says Rosemary gave them their voice and Abyss gave them a purpose. Abyss reveals his new face-paint look. Abyss says he feels beautiful now. James Storm appears and chases them off. Storm is eager to fight Abyss.
James Storm vs. Abyss
Abyss won the green mist and some distractions from Rosemary and Crazzy Steve.
Winner: Abyss
Maria comes out. She threatens Jade. She says she's the leader of the KO division. She says she has bad things planned for Jade for defying her. Jade comes out with new music. Maria calls her a liar. Maria says she should admit her mistake and lay down in the ring so she can win the Knockout's belt. Jade refuses. Maria brings out Sienna to beat her up.
Bennett steals EC3's interview spot. He tells people that EC3 is old news.
Bram cuts a promo. He announces an open challenge for his KOTM title.

Michael Everett vs. Bram vs. Eli Drake vs. Eddie Edwards vs. Jessie Godderz
Bram won and retained and he kicked Drake off the ladder. This was short by KOTM match standards. Afterwards Eli threatened cashing his title shot, but backed off when he saw Bram gain his strength. This was fine.

Winner: Bram
Drew says he doesn't care who wins the triple threat, he is going to keep the title anyway.
Matt Hardy talks about getting injured two weeks ago. He says the doctors refuse to let him wrestle yet. He calls Jeff's actions cruel.
Bennett comes to the ring for the main event. Carter follows him. But he says he just wants to congratulate him on his victory. He says he respects Bennett now. He hopes they will fight again. Then he leaves.
Mike Bennett vs. Jeff Hardy vs. Bobby Lashley
Lashley won and is the new No. 1 contender. The Decay interfered and attacked Jeff Hardy at the end. Jeff then got speared onto the steel steps by Lashley. Galloway congratulated him and raised his hand, but Lashley sneak attacked him and the two had another brawl to end the show.

Winner: Bobby Lashley