TNA Impact Wrestling Results: Cage Match Main Event, Jeff Hardy Fights Fake Willow, Knockouts, More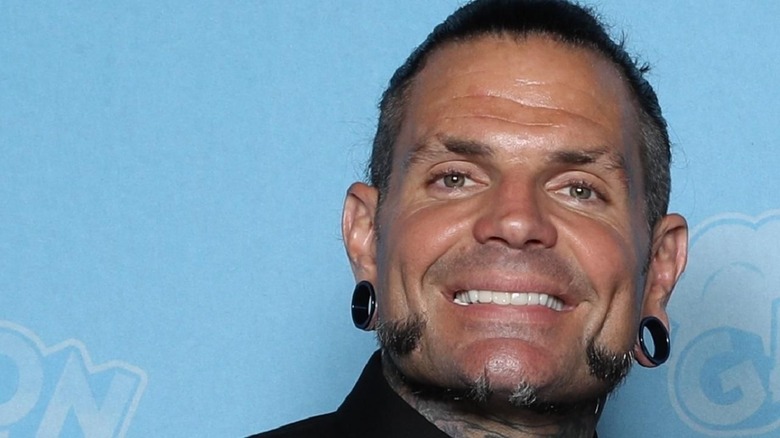 Welcome to our WrestlingINC.com Live Impact Viewing Party. We will be providing live ongoing coverage of tonight's show, while you all can chime in with your thoughts throughout the show.
We get a video recap of Lashley becoming the No. 1 contender.
Jeff Hardy opens Impact. Jeff wants to know why Abyss and Crazy Steve attacked him last week. They come out. Abyss says he dislikes that the fans love Jeff. He says it makes Jeff weak. He says Jeff should join with them instead. Rosemary admits someone paid them to go after Jeff and he demands to know who it was. Abyss refuses to say who it was just yet. The Decay all attack Jeff. Storm comes to the rescue. He points out to The Decay that he still has a tag team title shot...and he plans to cash in on it with Jeff now! Abyss says Storm has no clue what he's getting into.
Jeff Hardy and James Storm vs. The Decay
Abyss and Steve retained the belts thanks to the mist and a Black Hole Slam. Willow also served as a distraction when the lights went out out after Jeff hit the Swanton Bomb. Jeff looked weirded out.
Winner: The Abyss
Drew Galloway calls out Lashley. Lashley comes down and demands to know whether Galloway respects or fears him. Galloway says he is not afraid of him. Lashley says he should be. Lashley admits he respects Galloway's determination but he's still going to beat him for the title. Galloway offers to face Lashley right here and now. Lashley wants fight him next week instead. Galloway says he'll bring the fight to him next week. Lashley says he'll hurt him. Eli Drake interrupts. He starts trashing Drew and says he wants a shot at the belt too. They brawl.
Galloway vs. Eli Drake
Galloway won with the Claymore and the Future Shock DDT. Lashley showed up to spear Drew after the match was over. He stood over him the title to close out the segment.
Winner: Drew Galloway
EC3 comes down. He says he wants a re-match against Bennett and will not leave the ring until he gets it.
We see Maria in the locker room. She makes Gail Kim vs. Jade, with Sienna as the special referee. Back in the ring the fans are still chanting for Carter. He calls out Bennett and Maria. Bennett says he's done with Carter and plans to move on with his career. Carter goads him by pointing out he lost his chance at a title shot last week. He says he has nothing better to do than face him in a re-match. Maria makes an announcement: Per Billy Corgan, Carter will have to face "his demons" before he can face Bennett. Carter will therefore face a mystery opponent in a Six Sides of Steel match later tonight.

Jade vs. Gail Kim
This ended in DQ when Sienna went after Jade. Sienna then attacked Gail too. Gail and Jade tried their best but there simply wasn't much to this.
Winner: DQ
Al Snow cuts a promo from his wrestling school. He says he's going to make wrestling amazing again.
Al Snow vs. Shera
Shera won with the Sky High after Snow went for a weapon but Grado came out and took it, distracting him and letting Shera gain the advantage.
Winner: Shera
Jeff tracks down fake Willow backstage and beats him up. Then, out of nowhere another Willow appears and attacks Jeff. Then another. Odd.
Bennett comes down and announces Carter will face Rockstar Spud.
Ethan Carter vs. Rockstar Spud
EC3 won with the One Percenter. This was a decent main event, with the highlight being Carter press-slamming Spud from near the top of the cage. Bennett seemed impressed after it was over, but it's clear Carter's got a bit of a way to go until he gets his rematch.

Winner: Ethan Carter III