TNA Impact Wrestling Results: Last Man Standing, Willow, KO Fired, More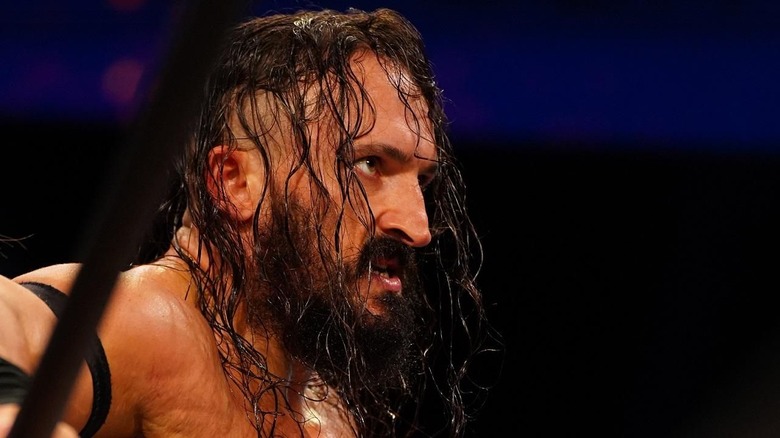 Welcome to our WrestlingINC.com Live Impact Viewing Party. We will be providing live ongoing coverage of tonight's show, while you all can chime in with your thoughts throughout the show.
Lashley and Galloway are brawling backstage to start Impact off. Officials have to get involved and pull them apart.
Fake Willow is out. Jeff Hardy appears and confronts him. He tells Willow he refuses to be intimidated by him. He tells him there is only one Willow and that's Jeff Hardy. Hardy attacks him. We got a match.
Jeff Hardy vs. Willow
Jeff won easily. He tries to take the mask off this Willow, but another Willow appears. Then a third one. They all attack Jeff. The last Willow informs Jeff that they are his worst nightmare.
Winner: Jeff Hardy
We return from the break and Matt is revealed to be final Willow. He says Willow always meant more to Jeff than his own brother did. He wants to use Jeff's own creation against him. He tells the other two Willows to beat up Jeff some more then personally chokes him.
Velvet is told she's facing Sienna next. If she loses, she's fired. Gee, no clue how that one will finish.
Dixie Carter is interviewed. She announces Lashley vs. Drew will be a luberjack match.
Sienna vs. Velvet Sky
Sienna squashed Velvet meaning Velvet's now gone from TNA. Not bad for Sienna's first official match.
Winner: Sienna
Mike Bennett and Maria cut a promo by the pool. Bennett says EC3 is obsessed with him. Bennett says his only real interest now is the future.
Bennett and Maria come out. Bennett emphasizes again he has interest in fighting EC3. He says it's a waste of his time. He tells Carter to face his demons or they won't fight at Slammiversary. Then he calls out Earl Hebner. He gets another ref. Bennett wants to face Earl in a match! He trashes Hebner and Hebner gets annoyed and punches him. The bell rings and Bennett hits him with a very hard blow, but Earl is able to kick out. Bennett won with the big boot but not before Earl had put up something of a fight. EC3 makes the save for Hebner. Shouldn't he have rescued him earlier?
Bennett then gets on the mic and says Ethan will face Tyrus in a Last Man Standing match...now!
Ethan Carter vs. Tyrus
Carter won when he was able to trap Tyrus and then standing on them so he couldn't get up for the ref counting to ten. There were some good bumps here, but it was ultimately a kind of mess for the most part.

Winner: Ethan Carter
Lashley promo airs. A recap of the Willow stuff from earlier is then shown. Jeff wants to face his brother at Slammiversary.
DJZ and Eddie Edwards vs. Trevor Lee and Andrew Everett
DJZ and Edwards won when DJZ pinned Everett with the jumping DDT. This was fine.
Winner: DJZ and Edwards
Bram is on Eli's talk show next.
Eli comes to the ring. Bram is out too. Eli tells him to hand the King of the Mountain belt over. Bram gets mad and attacks him. He tries to hit the Bright Side of Suffering but Eli escapes the ring. At least this was short.
Lashley vs. Galloway is hyped up next. Bennett announces EC3 will fight Matt Hardy on next weeks' episode.
Bobby Lashley vs. Drew Galloway
The match went to a non-finish when all the heels grabbed Drew and pulled him out of the ring. The whole thing then turned into a giant brawl to close out the show.
Winner: DQ