TNA Impact Recap (6/21): New Champion Crowned, Lashley Has Challengers, Hardy Brothers Cage Match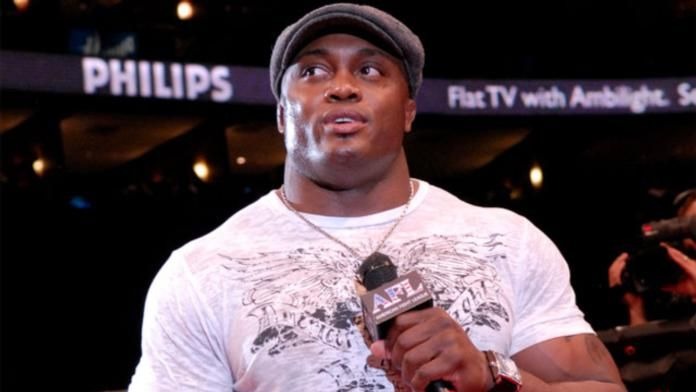 Welcome to our WrestlingINC.com Live TNA Impact Viewing Party. Please enter your ongoing feedback of tonight's show in the 'Comments' section below.
- Drew Galloway comes to the ring and calls out EC3. EC3 comes to the ring and apologizes, but Galloway says they need to fight. EC3 reassures Galloway it wasn't a devious or malicious plan. They argue about what it's like to lose the title, but EC3 says Galloway deserved to lose for putting himself in an unwinnable situation. Things get heated and they almost come to blows, but Lashley interrupts. Lashley puts himself over until Eli Drake comes out and says he'll team with Lashley if he gets a title shot when they win.
Winners get a World Title shot
EC3 & Drew Galloway vs. Bobby Lashley and Eli Drake
Galloway catches Eli Drake with a belly-to-belly, but he and EC3 keep tagging themselves in to punish him. Drake pushes EC3 off and lands a neckbreaker, which allows Lashley to pick the bones. Lashley works over EC3, with Eli Drake coming in every so often and getting his licks in. Lashley has never been better in a pro wrestling ring than he has been during his current run in TNA, and it shows.
EC3 hits the TK3 on Lashley, allowing him to make the tag to Galloway. Everything breaks down and EC3 ends up hitting Drake with the One Percenter, before eating a spear from Lashley. Galloway sends Lashley outside and pins Drake.
Winners: EC3 & Drew Galloway via pinfall (One Percenter)
- Rosemary is backstage telling the Decay they're about to get answers.
- Lashley tells Galloway backstage that he still holds all the cards and will kick Galloway's ass whenever he wants. He later reiterates that point to EC3. Dixie Carter meets up with Lashley later and says he doesn't get to make the decision.
- Rosemary calls Bram out to the ring, and she asks Abyss to trust her. Rosemary hits home pretty hard, asking why Bram settles all of his problems with violence. Bram rejects Rosemary's advances and Steve sprays mist in Bram's face and beat him down.
Jade vs. Marti Belle
Jade beats the brakes off of Marti inside and outside of the ring, but Marti blasts Jade with a baton and gets the pin.
Winner: Marti Belle via pinfall
- The Bennetts come out and criticize Dixie Carter, who comes out with Billy Corgan. Maria threatens to sue Dixie, and Dixie says that they've lost their minds. Corgan sides with Maria and Mike, and tells Dixie to take a week off. Bennett thanks Corgan, and then says he wants an X Division Title shot so he can cash in 'Option C.' Instead, Bennett is granted a title match right now! Bennett cut a good promo on fans saying he's not an X-Division wrestler.
X Division Title
Eddie Edwards (c) vs. Mike Bennett (w/ Maria)
Both men go back and forth until Eddie Edwards hits a top rope huracanrana. Maria distracts Edwards, allowing Bennett to hit a cutter and get the advantage. Miracle counters a sunset flip and grabs the ropes to win the title!
Winner: "Miracle" Mike Bennett via pinfall to become TNA X-Division Champion
- Robbie E goes through Jessie's iPad and see's Godderz on camera talking to Raquel without him. Robbie isn't happy about it and walks off like a baby. Pretty funny stuff.
Braxton Sutter vs. Rockstar Spud
Braxton Sutter wins a quick match with a Flatliner. Spud put over his past accomplishments in a promo before the match.
Winner: Braxton Sutter via pinfall (Flatliner)
Spud kicks Sutter RIGHT IN THE BALL SACK after the match and hits Sutter with a belt.
Six Sides Of Steel Match
"Broken" Matt Hardy vs. Jeff Hardy
Matt connects with a Side Effect through a steel chair early after sending Jeff into a ladder multiple times. Jeff Hardy battles back with his signature jawbreaker, and then hits Whisper in the Wind as well as he ever has. Jeff drops Matt with two Twists of Fate, but Matt had made it to his feet after the first one. Matt Hardy kicks out of a Swanton Bomb!
Jeff is starting to get frustrated and blasts Matt with a steel chair. Another Twist of Fate ends up laying Matt across a table, then Jeff puts a chair and a ladder on top of Matt. Jeff then puts a ladder in the corner of the cage, then dives off of all of them, through the tables and wins. WOW. What a spot.
Winner: Jeff Hardy via pinfall