WWE NXT Recap (6/29): Big Match Set For Next Week, Alexa Bliss, Bayley, Carmella, Gargano, Ciampa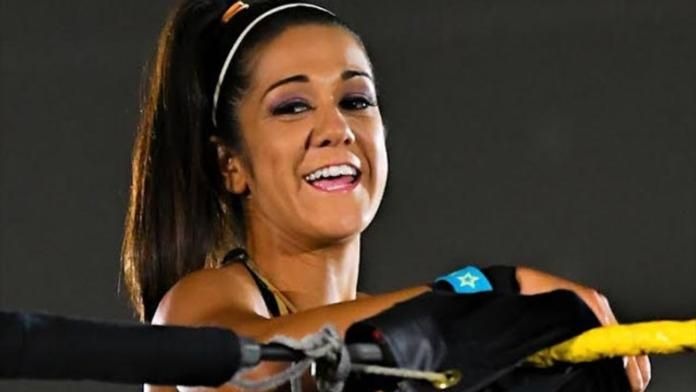 Welcome to our WrestlingINC.com Live NXT Viewing Party. Please enter your ongoing feedback of tonight's show in the 'Comments' section below.
Also be sure to join us at 10 PM EST for the Wrestling Inc. Podcast!
Carmella vs. Alexa Bliss
Alexa grounds Carmella and uses her skateboard stomp, but gets sent outside the ring. When she tries to trip Carmella, Carmella jumps away and moonwalks. Alexa reverses Carmella's momentum by dropping her down across the apron and working over Carmella's arm. After an extended period of offense from Alexa, she's sent into the corner and eats a Bronco Buster (no pun intended). Alexa regains control and goes up top, but Carmella hits the Trish Stratus Frankensteiner for two. Carmella gets dropped and Bliss hits Twisted Bliss for the win.
Winner: Alexa Bliss via pinfall (Twisted Bliss)
- Nakamura is interviewed backstage and says Finn Balor is his friend, and supported him when he came to NXT. He wants to give the fans something sensational
- Bayley is with Cathy Kelley, and tells her she's excited to get another shot at her NXT Women's Championship. Alexa Bliss says Bayley has to go through her, just like her best friend Carmella failed to do.
Andrade 'Cien' Almas vs. Noah Potjes
Andrade controls the majority of this match with a couple of big dropkicks and his feint dive to the outside. Double knees in the corner gets the win for Cien.
Winner: Andrade Almas via pinfall
- Austin Aries is backstage and says No Way Jose has never accomplished anything, but gets cheered while he gets booed. He says he'll give fans a reason to not like him, and what he does from now on is on them.
- Finn Balor is interviewed, and says much of the same as Nakamura. He says that he wants to beat Shinsuke Nakamura on NXT TV, even though they're good friends.
Tommaso Ciampa & Johnny Gargano vs. Hype Bros
Corey Graves does a great job of putting over Mojo Rawley for being a heavyweight, because being 265 pounds isn't normal. He bulls both opponents around and tags in Zack Ryder. Ryder is abused and sent outside the ring where Gargano dives onto him. Rawley mowes Gargano down and takes over control inside the ring.
Ryder tags in and dropkicks Ciampa, only for Rawley to take back over with splashes and a pounce. Rawley is sent outside, but comes back in to double powerbomb Ciampa and Gargano. Ryder hits the Elbrow Drop, but only gets two. Shortly thereafter, Ciampa and Gargano hit the knee/kick combo for the win.
Winner: Tommaso Ciampa & Johnny Gargano via pinfall (knee/kick)
Gargano gets on the mic and says they beat the Revival weeks ago, and they should be in line for a title shot. American Alpha come out and say if they're getting a title shot, it'll be against American Alpha, because they're winning them back and then getting revenge on the Authors of Pain. The Revival come out and say that neither team deserves a shot. William Regal comes out and says The Revival will face American Alpha in 2 out of 3 falls match for the NXT Tag Team Titles. The Authors of Pain show up and lay out Gargano and Ciampa. Jordan suplexes the big one, but gets run over to end the show. Paul Ellering shows up on the ramp.