Jesse Ventura On WWE Release, What Led To Him Beating WWE In Court, Putting Steve Austin Over In WCW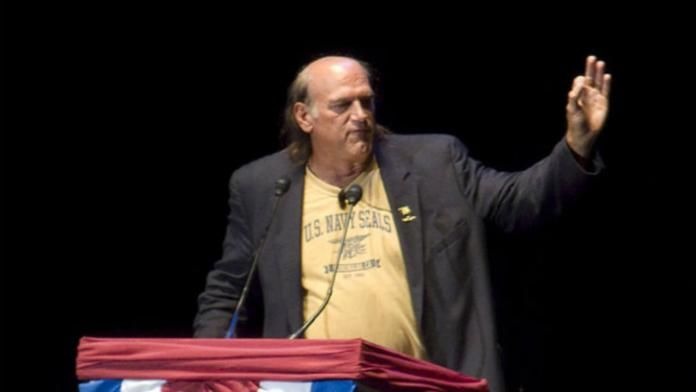 On episode 369 of The Steve Austin Show, six-time WWE World Champion Steve Austin sat down for an interview with fellow WWE Hall Of Famer and the former Governor of Minnesota, Jesse Ventura. During the show, Ventura talked about the circumstances surrounding his WWE departure. Also, Ventura talked about his run doing color commentary for WCW.
According to Ventura, McMahon "booted" him out of WWE because he refused to sell his "copyrighted likeness" to WWE.
"The final straw was, 'I own Jesse 'The Body' Ventura.' I own the copyright of it and I refused to let him have it without him giving me some type of royalties for it. And I had a video game, at the time, that was interested in using me, and Vince wouldn't let me do it. And that's when I quit and left him because I said, 'Vince, you don't own me. I own me. I was Jesse 'The Body' before I ever came here [to WWE].' He couldn't allow anyone out of the circle."
In 1991, Ventura sued WWE's then-parent company, Titan Sports, Inc., when the former WWE commentator learned that WWE officials lied about certain performers receiving royalties on videotape sales. In what would become a watershed case in the law of restitution, 'The Body' prevailed because he waived his rights to such royalties when he was intentionally misinformed as to whether non-feature performers receive them.
"The reason I beat him in court was, he could have won because he's not required to pay royalties, but it came out in court that certain people were getting royalties. It's called quantum meruit. [Hulk] Hogan got royalties. Cyndi Lauper got royalties. Mr. T got royalties. Yep [they were kayfabing everyone else] and they lied in negotiations."
During the interview, Ventura talked about his stint as a commentator for WCW as well. Ventura said that he always put Austin over on commentary because he saw potential in the former Dangerous Alliance member. Additionally, Ventura divulged that he went to WCW for the money alone.
"Because I liked [Austin]. I saw talent in [Austin]. I saw talent when I went to WCW, and, I'll tell you honestly, I went there just for the money. They gave me big money to come down because I was a steal from Vince."
Click here to listen to the podcast. If you use any of the quotes that appear in this article, please credit The Steve Austin Show with an H/T to Wrestling Inc. for the transcription.
Source: The Steve Austin Show