Former WWE Stars Talk The Miz's Backstage Heat Early In His Run And Dealing With Ribbing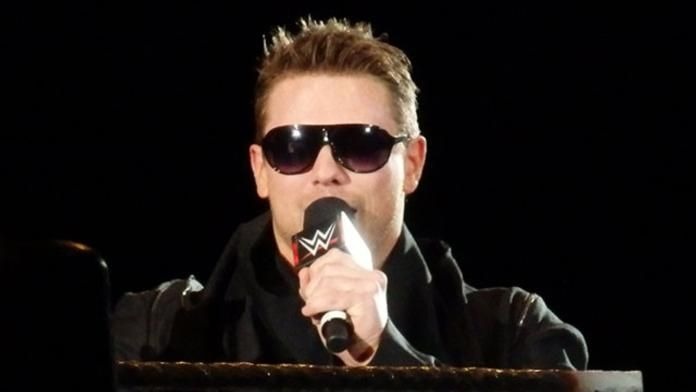 With the current backstage heat on Enzo Amore being a hot topic, the guys on Wednesday's WrestlingINC podcast discussed other superstars who had to deal with locker room issues.
During Mr. Anderson's run with the WWE, The Miz was alienated in the locker room due to his inexperience in professional wrestling. Anderson said his introverted personality didn't do him any favors, either.
"When we were there, The Miz had so much heat, and it was for the fact that he wasn't involved in wrestling. He didn't come up and work independents or territories and then he gets handed this thing. Plus, he wasn't hard to get along with, but his personality wasn't that big, he was just shy and quiet in the back," Anderson said. "And then everything anybody would do to him he would sell hit, so he just got tons and tons of heat. But here we are, 10 years later, he's done alright for himself."
Shawn Daivari commended The Miz for how he was able to overcome the heat he had to endure during the early part of his career. He likened The Miz to Muhammad Hassan, who also had a lot of heat backstage during his run with the WWE.
"He was a guy like Muhammad where I understood why people were upset with him, but I never really saw him do anything that would warrant that," Daivari said.
It's no secret that good-natured ribbing is a staple in wrestling locker rooms. Anderson and Daivari said how much ribbing you receive really depends on how you respond to it.
"[The Miz] was an easy target because he took it on the chin, didn't really fight back," Anderson said. "Not that you should fight back all the time, but sometimes you should."
On Oct. 30th Anderson and Daivari's "Academy" will be holding two seminars coached by Sean Waltman at @theacademyprowrestling and they will be open to anyone looking to gain knowledge in the world of professional wrestling, regardless of experience. All are welcome from those with no pro-wrestling training, to established wrestlers looking to expand their knowledge and take their game to the next level.
The first seminar will be held from 6:30pm to 8:30pm for those who have had 0 to 20 professional wrestling matches. From 8:30pm to 10:30pm will be for those who have had 20+ professional matches.
Participation in the seminar of your experience level is $50. You also have the option of attending both seminars for $75. To register or for more info please visit: www.theacademyprowrestling.com/sean.