Tommy Dreamer Says ECW Couldn't Survive Because Paul Heyman Was In Vince McMahon's Pocket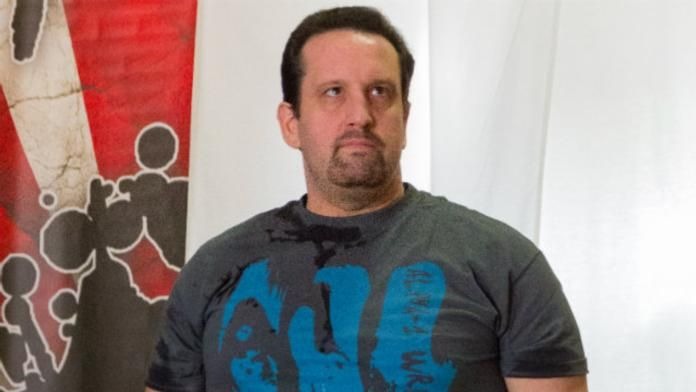 WrestlingInc.com owner Raj Giri recently interviewed hardcore wrestling legend Tommy Dreamer and they discussed the fall of ECW, his time brief stint with TNA, his upcoming House of Hardcore show and much more.
When ECW folded in 2001, Dreamer had hoped the company would survive. He said Paul Heyman's relationship with Vince McMahon is what hindered them from continuing.
"I did think it was going to survive, there were opportunities for it to survive," Dreamer said. "The biggest thing is none of us knew that Paul was in Vince's pocket the whole time, so it couldn't have survived because of that."
The WWE purchased the ECW assets and held the first One Night Stand pay-per-view in 2005 and then launched ECW as a new brand in 2006. Dreamer had worked closely with the creative team and was happy with the initial product. But eventually, he felt the WWE taking over and distancing the brand further and further away from what ECW originally was.
"I wrote the first One Night Stand and Vince McMahon said I want this to be different. I actually had to fight for Pauly to be on the show because at that time they hated Pauly. It was different, and it was very, very close to the original ECW. When the second one was coming around, it was supposed to be different and I probably had about two months of perfect nirvana bliss because I was like, 'I did it,' and they were like, 'You're in charge. I'ts gonna be different,'" Dreamer said. "Then as I saw 2006, One Night Stand was being laid out on the table and certain things were changing and I could see the writing on the wall that it was different. So kind of right then and there I had an opportunity to do something but I knew it was gonna be another WWE product, so I just kind of stepped down. I was on the writing team now, and it just wasn't what the first one was. It was still decent, but I knew what it would just become... I kind of just walked away and I actually stopped being in those creative meetings."
Dreamer also wrote the first Hardcore Justice pay-per-view for TNA. It was an experience he very much enjoyed, but he quickly wanted out of there after seeing the company politics firsthand.
"Hardcore Justice, yeah, I wrote that whole show too, which was awesome. Dixie [Carter] and Vince Russo at the time, I just had left WWE, they were just kind of garnering for anything really cool and they said, 'Hey, do you want to write this, take care of it?' I was in total control," Dreamer said. "It was one of the most profitable pay-per-views, I believe it was the most profitable pay-per-view in TNA history, which was cool for me too. But then the lovely politics flew in like I never saw before and only heard about through WCW and I was just like, 'See you later.'"
Dreamer now owns House of Hardcore, which he is enjoying because there are no politics whatsoever.
"Now I have my own company which is no politics, no b.s., just wrestling," he said. "Everything that happened to me has kind of come to fruition through my own company, and I'm very, very happy about that... Wrestling-wise, not being with WWE, I will this year do 182 wrestling shows, which at 46 years old is the most I've ever done."