Paige Forced To End Her WWE In-Ring Career After Latest Injury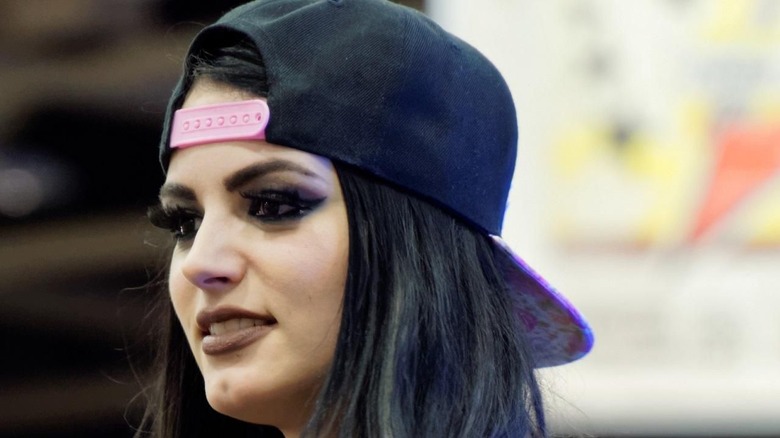 Paige's in-ring WWE career is reportedly over, according to a report from PWInsider.
Paige, 25, has been out of action since sustaining an injury at a RAW live event at the Nassau Coliseum in late December. Paige was teaming with Mandy Rose & Sonya Deville against Sasha Banks, Bayley & Mickie James. Paige took a kick to the back from Banks and dropped to the canvas. Paige struggled to get to her feet before falling to the mat, causing the referee to throw up the "X" injury signal and stop the match. A stretcher was brought out, however she was able to walk to the back with the help of the doctors.
PWInsider reports that Paige was told at this past Monday's RAW that she will not be able to return to the ring. It was noted that she is "done" as a wrestler, and that the situation is similar to Edge's retirement in 2011 due to a neck injury.
Paige had just returned to WWE in late November after a seventeen month absence due to a neck injury she suffered in June of 2016. During her absence she suffered two Wellness policy suspensions.
During an appearance on Lilian Garcia's "Chasing Glory" podcast last month, she discussed the neck injury that she suffered in 2016. She revealed that that she had been suffering from scoliosis and her years of wrestling contributed to her neck injury. She had bumped one day outside of the ring and noted that it didn't feel right. She would wake up in a lot of pain, but tried to hide the injury from WWE so that she could still wrestle. She finally told WWE because she was starting to make mistakes in the ring and she didn't want to become a danger to others.