- 2018 WWE Hall of Fame inductee Goldberg stars in a new DIRECTV ad with movie star Michael B. Jordan (Black Panther, Creed), which you can watch in the video above.
- Jeff Hardy has been cleared by his surgeon to return to action, according to a report from Pro Wrestling Sheet. Hardy, who has been out of action since suffering a torn right rotator cuff in September, is now just waiting to be cleared by WWE.
Hardy underwent surgery during the first week of October in Birmingham, Alabama and PWInsider reported in late February that Hardy was back in Birmingham being evaluated by his doctors to get cleared. Dave Meltzer reported last week on Wrestling Observer Radio that Hardy was back in training and was hopeful to be back in time for WrestleMania 34.
- Kevin Owens has a new shirt at WWEShop.com which pays tribute to the classic WrestleMania III poster with Andre the Giant and Hulk Hogan, which you can check out below. Also, you can save $5 off orders of $35+ at WWEShop.com by clicking here and using code WWESAVE5 at checkout.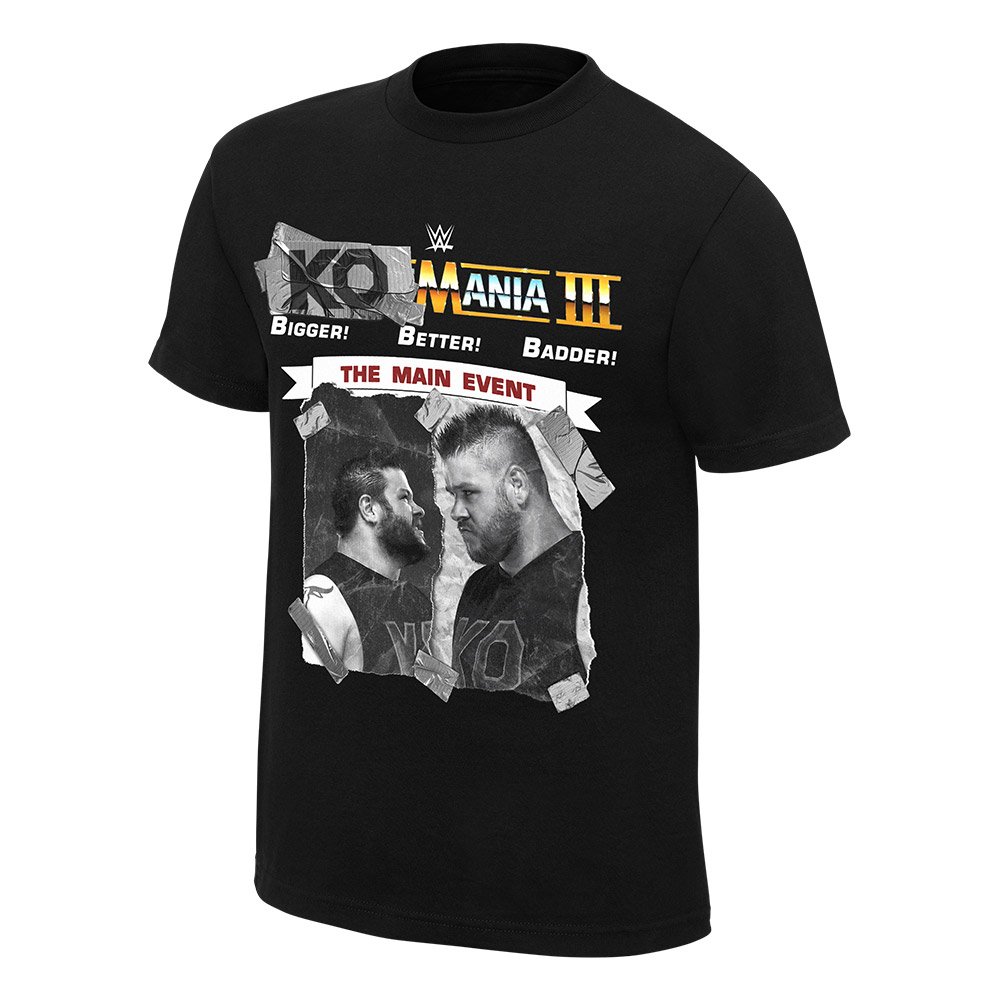 Chris Listman contributed to this article.