- Screen Rant has a short interview here with Tenille Dashwood, f.k.a. Emma in WWE, about this Saturday's ROH Supercard of Honor event. During the interview, she was asked about the differences between ROH and WWE.
"Of course there are differences [between WWE and ROH]," she said. "I think WWE is very much entertainment, and obviously Ring of Honor is too, but i think you see a little more wrestling in Ring of Honor."
We will be providing live coverage of both NXT Takeover: New Orleans and ROH Supercard of Honor this Saturday.
- Speaking of Dashwood, she will be at the 7th annual WrestleMania Shenanigans party on Bourbon Street in New Orleans on Friday Night, April 6th from 11pm to 2am at The Bourbon Cowboy in the French Quarter. Kevin Nash will be hosting the event, which will feature live musical performances, dancing, drinks, food and fun and the chance to meet some of pro wrestling's biggest stars in a private nightclub environment with prizes, raffles and more. Other names scheduled for the party include Terri Runnels, Al Snow, Billy Gunn, SoCal Val, Buff Bagwell, MVP, D-Lo Brown, James Storm, Ken Anderson, Swoggle, Shane Helms, Abyss, Summer Rae, Rosa Mendes, ODB, Tara, Jillian Hall, D'Angelo Dinero and more. You can purchase tickets at this link, use promo code NASH for $10 off General Admission tickets (tickets are full price at the door).
- If you are attending WrestleMania and / or any other 'Mania week festivities, including ROH, WaleMania, NXT, WrestleCon, Axxess, etc. please tweet us your photos and videos to @WrestlingINC and we will RT and share.
- The Kindle / eBook version of Justin Roberts' book, Best Seat in the House, was on sale for only $0.99 this past Sunday. The Kindle version is still up on Amazon.com at this link at the $0.99 price.
- John Cena has been continuing to goad The Undertaker into accepting his challenge for a match at WrestleMania. Below are some of the photos that he posted on his Instagram today: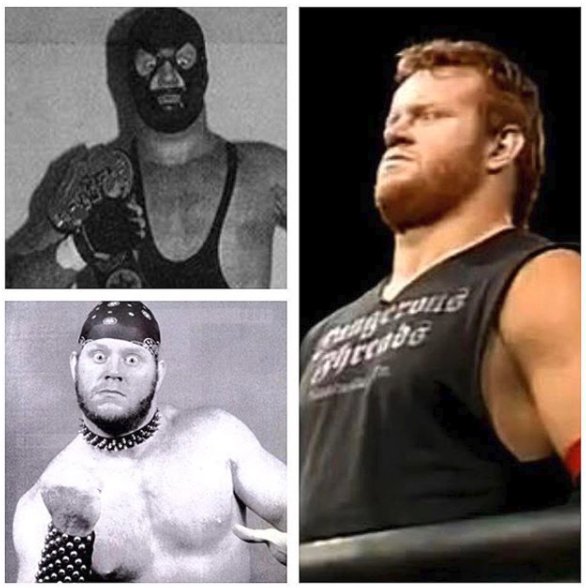 Colt Coan contributed to this article.