- WrestlingStandard.com, which had previously broken some stories as @PWStream on Twitter, is reporting that WWE is preparing for Daniel Bryan leaving the company when his contract expires on September 1st. According to the report, WWE is booking Bryan for matches and storylines that were originally planned for the rest of the year.
It was noted that the current plan is for The Miz to interfere in Bryan's Extreme Rules match to prevent Team Hell No from becoming WWE Tag Team Champions, which will lead to Bryan facing The Miz at SummerSlam. The report also stated that The Miz is slated to win at SummerSlam, although there have been "loose talks" of Bryan winning if he were to sign a contract extension, which would lead to a final match at the Hell In A Cell pay-per-view. Bryan reportedly recently hired the same agency as John Cena for his contract negotiations, which is why he still hasn't re-signed.
- WWEShop.com still has their 4th of July sale running where you can purchase t-shirts and tank tops for only $17.76. 4th of July Sale: Tees and Tanks at shop.wwe.com. Only valid 7/4 & 7/5.
The sale ends tonight, July 5th, at 11:59 pm PT.
- The WWE Network sent a survey to fans asking about their interest in every match on the Extreme Rules card. The survey also asked users which match they were most interested to see, and what their opinion is of the event itself.
- The Red Sox will host "Wednesday Night Smackdown" as the team takes on the Texas Rangers on July 11th for WWE Night. The event will allow fans to meet and greet Kofi Kingston, who will also be throwing out the first pitch. Fans will also receive this limited-edition Dustin Pedroia WWE bobblehead standing in a wrestling ring sporting a championship belt over his shoulder. You can get more details at redsox.com/wwe.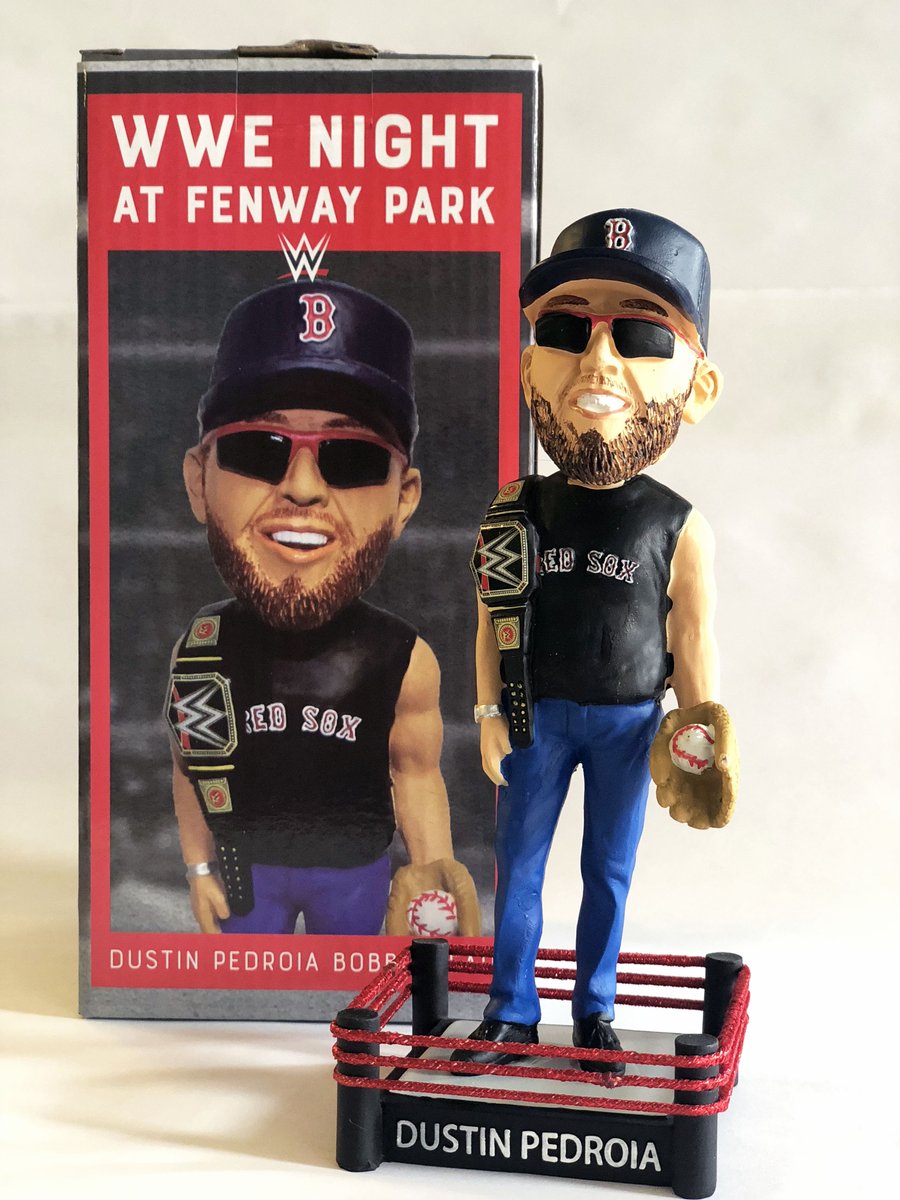 Dean Brown contributed to this article.