Impact Wrestling Spoilers From NYC (11/7): Ken Shamrock Vs. Sami Callihan, RVD Vs. Rhyno, Brian Cage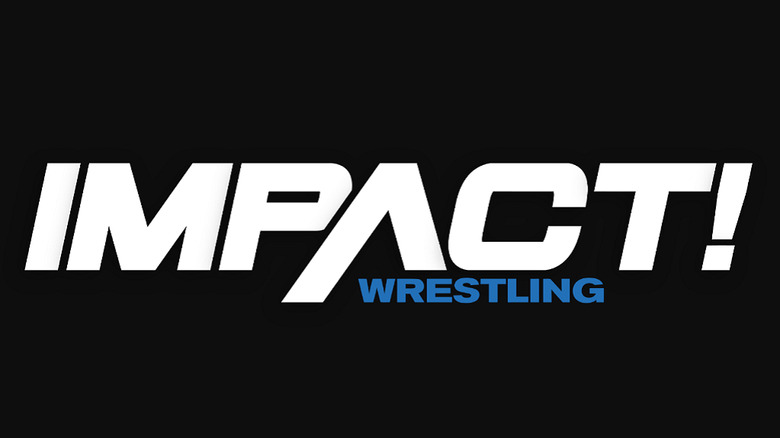 Impact Wrestling returned to New York for another set of TV tapings. Inside the Melrose Ballroom, the company produced content for their show on Tuesday on AXS TV as well as on Impact Wrestling's own Twitch channel online at 8 pm EST. Wrestling Inc. is on location to provide all of the information you need heading into the next few weeks.
Scheduled for tonight is Sami Callihan v. Ken Shamrock. Stay tuned for updates from inside the Melrose Ballroom.
November 7
The first match is for Xplosion and it is Bobby Wayward v. Willie Mack. Following a back and forth affair, Mack started a comeback. Mack ended up winning following a Frog Splash.
First match is Bobby Wayward v. Willie Mack for XPlosion. pic.twitter.com/7WLKfzykAA

? WrestlingINC.com (@WrestlingInc) November 8, 2019
Josh Matthews starts off the show with a speech, talking about community. All sales from tickets will be going towards ODB's Meat and Greet Food Truck, which recently burned down. ODB comes out and she says it feels good to be home. She brings up the fact that something that she built from the ground up burned to flames upset her. Talked about insurance but brings it back to the Impact fans. As she thanks them, Taya Valkyrie interrupts her. The champion says the b*tch is back while bringing up the fact she is a 4x Knockouts/Knockup Champion. Taya says she is the best champion in Impact's history and that it is her show. Taya says she will donate to her campaign so she can buy a fire extinguisher, to take care of the next time her truck burns down, just like her career. ODB attacks the champion, but Taya leaves the ring before any further damage is done.
Eddie Edwards v. Brian Cage is the first official match of the night. There was a close near-fall on Cage following a Blue Thunder Bomb. Michael Elgin clotheslines both men for the DQ. He just stomps away at Edwards as multiple referees try and stop him. The contest was then changed to a Triple Threat. both Edwards and Cage ganged up on Elgin. Eddie hit a middle rope dive and Cage followed that with a top rope flip. The bout went on for several minutes, with multiple pinfall attempts by all competitors. Elgin ended up no-selling Edwards' moves, hit him with a buckle bomb on top of Cage, then hit the Elgin Bomb on Edwards for the win.
How did we get to this photo? Check out the link for all the info coming out of the Impact tapings.https://t.co/rJoG4UBN4P pic.twitter.com/CeTgU9MDLR

? WrestlingINC.com (@WrestlingInc) November 8, 2019
Gama Singh out next for a promo. He introduces his son Raj. He is set to face Fallah Bahh. Bahh quickly goes for the attack and is dominating the bout. He kicks Gama when he tries to interfere. Singh lifts up Bahh, which shocks the crowd. Bahh ended up winning following a body avalanche. He is attacked after the bout by the Desi Hit Squad but is saved by TJP, who cleans house.
TJP and Fallah Bahh, a true dream team. https://t.co/rJoG4UBN4P pic.twitter.com/jm4xSueZVT

? WrestlingINC.com (@WrestlingInc) November 8, 2019
Johnny Swinger comes out for a match against Petey Williams. Swinger goes for the handshake, tries to kick him but Petey has it scouted. They then have a muscle-off for quite a while. Petey goes for the Destroyer several times but Swinger backs out of the way. Petey submits Swinger with the Sharpshooter for the win.
RVD is out with Katie Forbes, who is twerking on stage and in the ring. They passionately make out in the ring. "Ladies, gentlemen and wrestling fans," says Katie Forbes to start the promo. RVD says he is the biggest wrestling star and attempts to explain his actions from recent weeks. RVD says fans don't know what it is like for fans/wrestlers to try and act like him. He says the fans are eating up wrestlers taking his moves, and says he has done enough for this industry. Out comes Tommy Dreamer to confront him. Tommy suggests we go old school, and have RVD face Rhino next week. He says he will be the special ref. RVD is stumbling with his lines but rejects the offer. He says he has his girlfriend and his girlfriend's girlfriend to take care of. Rhino comes out and attacks RVD and security separates them. There are more people holding Rhino back than RVD.
ODB is back out to face Taya in a non-title match. ODB controls the majority of the match, hitting classic moves to the delight of the fans. John E. Bravo steals ODB's flask but is then forced to take a swig. After some "flirting", Bravo is swooned. Taya takes control, including hitting a stomp, but ODB starts a comeback. John E. tries to help out ODB and Taya yells at him. ODB goes back for another drink and John E. asks for one as well. Taya hits ODB into John E. and beats down on ODB. Jordynne Grace takes the title off of John E. and distracts Taya, allowing ODB to roll her up for the win. Grace then takes a swig from the flask before leaving with ODB.
Moose out now to face Acey Romero. Romero dominates Moose to start the bout, throwing him all over the ring. Moose tries to lift Romero up but is unable to after several attempts. He starts to bite Romero but Romero lifts him up for a big suplex. Acey goes to the middle rope but Moose plants him down for a nearfall. Acey hits a huge Pounce that sends Moose flying. Moose ends up hitting a Spear on Acey for the win. Moose then teases the fans before heading backstage.
Ace Austin and Reno Scum in six-man tag team action against The Rascalz (Dez, Wentz and Trey). Hot action to start, with plenty of flips to go around by The Rascalz. Reno Scum and Ace get the win followed by a roll-up.
Get ready to fly... #ImpactWrestling https://t.co/lBxC2QYFmy pic.twitter.com/ZlnqNgAEuv

? WrestlingINC.com (@WrestlingInc) November 8, 2019
TJP (w/ Fallah Bahh) v. Daga up next. Both trade holds to start with Daga having the early advantage. Daga works a lot of ground-based offense before TJP spices it up with a high-flying arsenal. TJP snaps the arm of Daga, a la Pentagon Jr. in Lucha Underground. At one point, Daga dives from the stage to the ring and hits a double foot stomp on TJP. Daga goes for the roll-up, TJP reverses to a sleeper before Daga reverses again until both men dropkick one another. TJP flips Daga over for the armbar, Daga reverses once again. TJP goes for the top rope suplex but Daga takes him down. Before he can do anything, TJP gets back up and hits a superplex from the top. TJP then submits Daga for the win. Desi Hit Squad attack TJP and Bahh after the bout. Daga ends up fighting them off before he is attacked by Mahabali Shera, who chokeslams him.
Tommy Dreamer is the special guest referee for the Old School Rules bout between RVD and Rhino. Rhino grabs a chair and a mop from under the ring but is cut off by RVD. He ends up hitting RVD with a legit chair. RVD hits a flip after Rhino hits his arm on the turnbuckle. Rhino chokes RVD with the mop and then slams him on the chair. Using the chair, Rhino puts it up against RVD's throat, but before he can stomp the chair on his chest, RVD lifts it up, landing on Rhino's manhood. RVD then hits the Chair Surf. Rhino recovers and grabs a table and as he goes for a second, RVD attacks. RVD grabs a trashcan and fits it into the corner, while also setting up the table. As he does the latter, Rhino gains momentum, setting the table up in another corner. He tries to put RVD through it but he gets out of the way. Rhino then hits the Gore through the table but Katie takes Tommy out of the ring and attacks him. She's lifted up by Rhino, RVD attacks him and he hits RVD, but not before Goring himself into the trashcan. Tommy recovers as RVD hits the Five Star Frog Splash for the win. As Tommy and RVD argue, RVD kicks him and poses with Katie.
Tenille Dashwood v. Jordynne Grace is the second Knockouts bout of the taping. Grace overpowers her to start but Tenille takes control on the ground. They tried trading holds but Grace is too quick for Dashwood. Dashwood hits a big boot and a Russian Leg Sweep on Grace. Graces almost lands on her head but is able to recover and take control of the bout. Tenille hits the Octopus submission and knocks her down on the mat. Grace hits a huge spinebuster for a close fall. As Tenille goes for the roll-up, Grace sits down and goes for one of her own, getting the win.. Dashwood then lifts the arm of Grace and leaves the ring, but re-enters it once Taya tries attacking Grace. Both Grace and Dashwood fight Taya off before leaving the ring together.
Tessa Blanchard out next to face Madman Fulton. Fulton bullies her into the corner to start and pushes her around. He then lifts her up by her arms and bounces her head on the middle rope. As Fulton goes for the powerbomb, Tessa fights back. She then dropkicks him out of the ring before diving onto him. The rest of oVe attack Tessa for the DQ. Jake Crist then hits a top rope-assisted cutter on Blanchard. As Fulton goes for the chokeslam, Ken Shamrock interferes and just knocks out oVe. He hits legitimate punches and they all fall down. Sami Callihan then comes out, telling Fulton to retreat and poses with his Impact Heavyweight Title before their match.
Fulton. Blanchard. The size difference is real. #ImpactWrestling https://t.co/lBxC2QYFmy pic.twitter.com/3Se1gPTLpn

? WrestlingINC.com (@WrestlingInc) November 8, 2019
The bell rings for Shamrock v. Callihan. Sami spits on Shamrock and that pisses him off. He hits a huge knee to the face of Callihan. They trade slaps and kicks outside of the ring. Shamrock takes a long time to get inside the ring and Callihan takes advantage. He catches his own spit. Shamrock slams Callihan by the ropes, but hits the ref as well. The ref is down as Shamrock goes for the Ankle Lock. Callihan taps but the ref is down. Fulton attacks Shamrock and Callihan puts the Ankle Lock on Shamrock. The ref sees that Shamrock is down and not responding and calls the fight off. Callihan wins via submission/Shamrock being unconscious.
After the bout, Fulton attacks Shamrock again and Sami tries calling him off. Fulton pushes Sami and Callihan lets him continue his attack on Shamrock. Fulton lifts Shamrock up and just throws him over the ropes onto the floor. A concerned Sami says, "please, no more" as the damage has been done to Shamrock.
The taping ends as Shamrock is carried to the back.