Alexa Bliss Dealing With Crazed Fan Who Has Threatened To Take A Trip To Her Home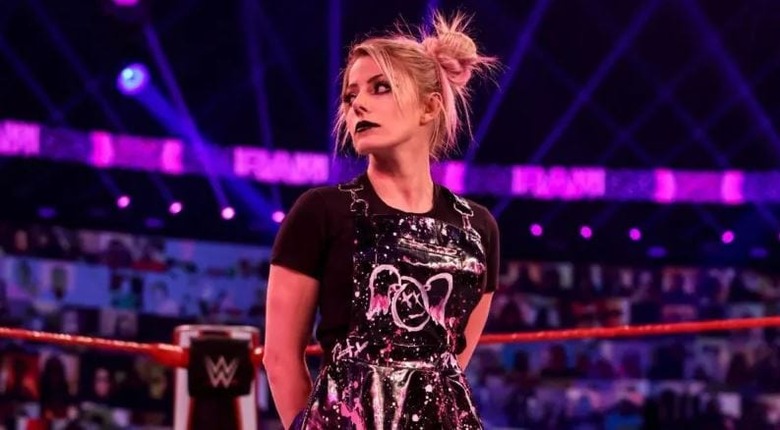 WWE
Alexa Bliss has been dealing with a crazed stalker on Twitter for several weeks, and now it looks like the man has planned a trip to her home in Orlando.
The man, who identifies himself as Albert Little, has been harassing Bliss and her fiance, singer Ryan Cabrera, for weeks now. He wrote on Monday that he was planning a trip to Bliss' home in Orlando, and would have to apologize for what happens when he arrived.
"Hey @AlexaBliss_WWE I'm going to have to apologize for what happens when I arrive in Orlando, Florida so much pain not enough love. @RyanCabrera is in our way we have shown him who is boss, oh and one more thing is afraid," the man wrote.
When Bliss did not appear on last night's RAW, the man noted in another tweet that he would delay his trip to Orlando.
He wrote, "Alexa bliss, listen I need to know if you're safe. Your absence is worrying to me and my family I will delay my trip to Orlando, Florida. Baby please get better leave Ryan Cabrera and come home. Ryan Cabrera is an evil man who kidnapped and raped you I'm here for you Alexa bliss."
His last tweet, as of this writing, came at around 4am ET. He wrote, "My beautiful wife Alexa bliss while you think I'm only in love with your wrestling personality, I would love to get to know you better outside of the ring."
Bliss acknowledged the man on February 4, writing, "Guessing this is your new acct. [rolling eyes emoji]"
Several concerned fans have tagged WWE, Triple H, Stephanie McMahon, Twitter Support, and the Orlando Police, among others, notifying them of the bizarre tweets. It's likely that WWE is aware of the situation by now. He has also harassed or threatened many of Bliss' fans and supporters.
You can see just some of the man's recent tweets below:
Guessing this is your new acct. 🙄 https://t.co/XGd7k7VWC2

— Lexi (Kaufman) Cabrera (@AlexaBliss_WWE) February 4, 2021