Rhett Titus Hopes ROH Can Ride This Momentum In April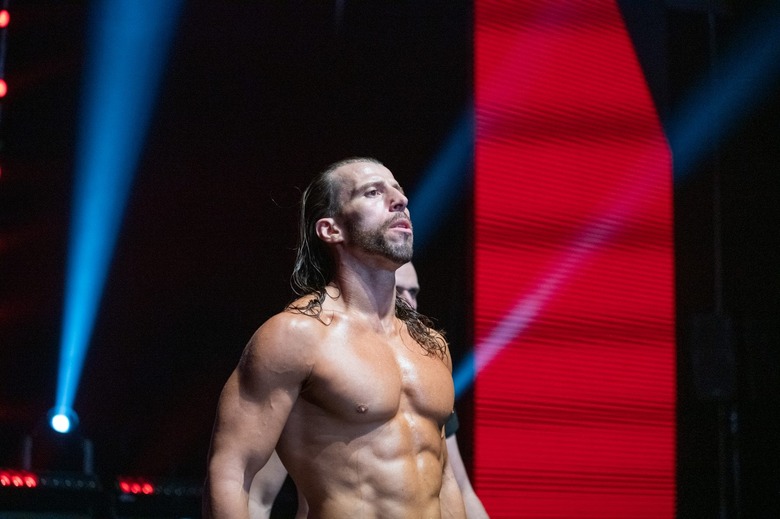 Photo by: RING OF HONOR/Mike Adams
Rhett Titus was a recent guest on Busted Open Radio where he spoke about the recent ROH Final Battle PPV. He revealed that it was a tough show to get ready for. That's because mentally he didn't want the day to come.
"It was very hard to get ready for Final Battle," Rhett admitted. "Because physically, I was ready, but emotionally and mentally, it's like, 'man, I don't want that day to come.' The whole day, I kind of likened it to my wedding day because it all just went by so quick.
You just want to stop and smell the roses about everything, but everything was moving so quick. Before you know it, the day was over," he said. "But, man, what a show that was and what a feeling it was to finally win that Ring Of Honor World Television Title."
The current plan for Ring Of Honor is for the company to return in April from the hiatus. Rhett Titus is hopeful that the company is able to ride the momentum they have right now following Final Battle.
"Hopefully in April, we come back and we come back stronger than ever," he said. "Because I think right now Ring Of Honor's popularity it's back at an all-time high again. There's a lot of buzz coming off that show. Hopefully, come April, we are able to ride some of that momentum."
While it is unknown what the future of the company looks like, Rhett Titus is preparing for his immediate future. He revealed that he is hoping to defend his Television Title against some of the best wrestlers around.
"I am open to anything," he stated. "I want to do everything, that's essentially what I want to do, I want to be everywhere, I want to do everything, I want to take my Ring Of Honor Television Title and defend it against some of the best wrestlers in the world. So, whoever wants to line up, I am more than game."
If you use any quotes from this article, please credit Busted Open Radio with a h/t to Wrestling Inc. for the transcription.