NJPW On AXS Viewership Sees Big Increase From Prior Week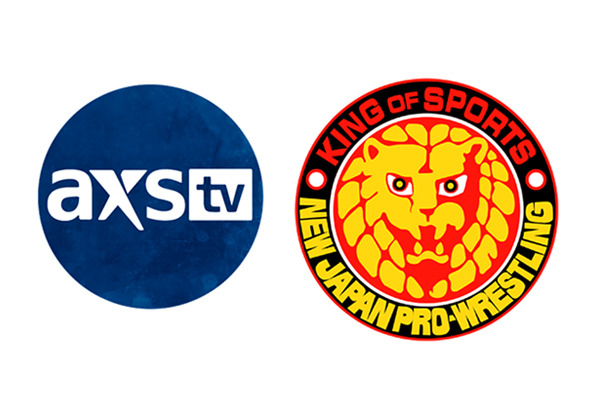 NJPW
This past Thursday's taped episode of New Japan Pro Wrestling drew 74,000 viewers on AXS, according to Nielsen via Brandon Thurston of Wrestlenomics. The audience was up a whopping 124% from the 33,000 viewers that the previous episode averaged. It was the best audience since the March 24th episode, which averaged 84,000 viewers.
Thursday's episode drew a 0.02 key demo rating, which represents 26,000 viewers in the 18-49 demographic. It was the most viewers that the show has done in the demo since the January 20th episode, which was the first episode on AXS since 2019.
NJPW ranked #140 for the night in the Cable Top 150 in the 18-49 demo.
You can see NJPW on AXS ratings for the year below. The high was the January 20 show, which drew 88,000 viewers with a 0.03 key demo rating, and 37,000 18-49 viewers. The low in total viewers was last week's show, which drew 33,000 viewers. The lowest in the 18-49 demo was the April 28th episode, which drew a 0.0 in the demo.
Below is our 2022 NJPW on AXS ratings tracker:
January 20 Episode: 88,000 viewers with a 0.03 rating in the 18-49 demographic (37k 18-49 viewers)
January 27 Episode: 66,000 viewers with a 0.01 rating in the 18-49 demographic (15k 18-49 viewers)
February 3 Episode: 60,000 viewers with a 0.02 rating in the 18-49 demographic (20k 18-49 viewers)
February 10 Episode: 61,000 viewers with a 0.02 rating in the 18-49 demographic (25k 18-49 viewers)
February 17 Episode: 76,000 viewers with a 0.02 rating in the 18-49 demographic (23k 18-49 viewers)
February 24 Episode: 53,000 viewers with a 0.02 rating in the 18-49 demographic (24k 18-49 viewers)
March 3 Episode: 71,000 viewers with a 0.01 rating in the 18-49 demographic (16k 18-49 viewers)
March 10 Episode: 50,000 viewers with a 0.01 rating in the 18-49 demographic (16k 18-49 viewers)
March 17 Episode: 45,000 viewers with a 0.01 rating in the 18-49 demographic (9k 18-49 viewers)
March 24 Episode: 84,000 viewers with a 0.01 rating in the 18-49 demographic (12k 18-49 viewers)
March 31 Episode: 56,000 viewers with a 0.01 rating in the 18-49 demographic (12k 18-49 viewers)
April 7 Episode: 46,000 viewers with a 0.01 rating in the 18-49 demographic (12k 18-49 viewers)
April 14 Episode: 50,000 viewers with a 0.01 rating in the 18-49 demographic (15k 18-49 viewers)
April 21 Episode: 50,000 viewers with a 0.01 rating in the 18-49 demographic (10k 18-49 viewers)
April 28 Episode: 46,000 viewers with a 0.00 rating in the 18-49 demographic (5k 18-49 viewers)
May 5 Episode: 33,000 viewers with a 0.01 rating in the 18-49 demographic (14k 18-49 viewers)
May 12 Episode: 74,000 viewers with a 0.02 rating in the 18-49 demographic (26k 18-49 viewers)