Chris Kanyon Causes Disturbance At WWE House Show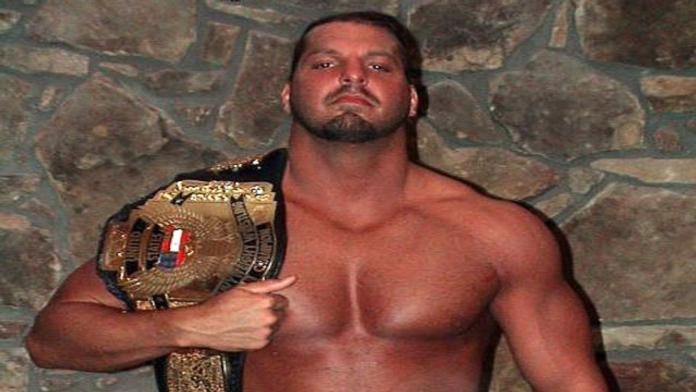 At the 9/8 RAW brand house show in Tampa, Florida, Triple H and Shawn Michaels had a tag match with Charlie Haas and Viscera prior to their match with Trevor Murdoch & Lance Cade. Earlier in the evening, Howard Finkle notified the crowd that Vince McMahon had declared that DX would be forced to "run the gauntlet." They would have to face two separate tag teams in two separate matchups. Well, prior to their match with Haas & Viscera, something highly unusual happened.
Apparently, former WCW/WWE wrestler Chris Kanyon was in attendance at this house show. Prior to the first DX match, he came running down to the security railing. Kanyon then held up a huge sign that read "Triple H, ask Vince why he fired me?" Kanyon then turned the sign around and the backside read "Shawn, pray for my gay soul." Triple H then got on the house mic and said, "Who invited Kanyon?" Security fought with this person to a degree, but not as though that they really wanted him to stop.
According to the observer at this house show, he was unclear if this was in fact the wrestler Chris Kanyon – or if this was just someone that looked a lot like him. Although, all signs seem to point to this being the wrestler Chris Kanyon, especially considering that Triple H called him out by his name. According to his MySpace page, Kanyon lives in the Florida area. In recent interviews, Kanyon believes that he was released from WWE back in 2004 because he was gay. Here is a passage from a interview he did in July: "I think Vince heard [about my sexual orientation] and wasn't happy with it," Kanyon said. "I took [dressing as Boy George] as a message, and few months after that, he fired me. Can I say he fired me because I was gay?" he asks. "You can draw your own conclusions, but for me it was a message."
In the past year or so, Kanyon has found himself in a number of unusual situations. He was arrested last October after he caused a disturbance at a Florida nightclub. Back in February, he was close to wrestling on a TNA iMPACT! taping. However, he did not wrestle due to a dispute over the wording of the contract he was asked to sign, which would have granted TNA the right to merchandise his image and persona without paying him royalties. Kanyon then proceeded to post a copy of the TNA contract on his MySpace page, which got him a lot of heat. He pulled it off his page a short while later. And back in June, Kanyon attempted suicide – for the second time (he attempted to commit suicide in Sept. 2003 by taking 50 sleeping pills at once). This time around, he was preparing to jump off the top of a building. However, his roomate and brother quickly spotted him and talked him out of it.