WWE Live Event Results From Spokane (12/8): Cena Vs, Del Rio, Ambrose Defends In Triple Threat Match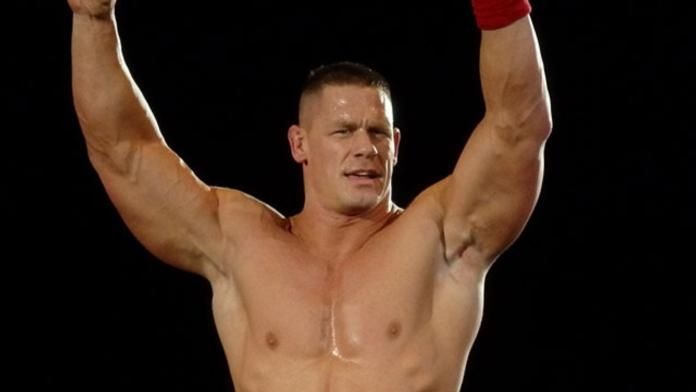 Thanks to WrestlingINC.com readers Rachel Miller and Alex for sending in these results from last night's WWE live event in Spokane, WA:
There were about 5000 people in attendance. Before the show starts, fans had a chance to vote for a divas dance off or a divas tag team match. Justin Roberts comes out a gives a warm welcome.
- The Usos defeated The Real Americans (minus Zeb Colter). Usos got a big reaction from the fans. They both had dance battles before hitting their finisher. Jack Swagger then went on a rampage with the fans.
- Alexander Rusev defeated Zack Ryder. Rusev cut a promo in Russian before the match and got the "What?" treatment.
- The fans ended up voting for a divas tag team match and The Funkadactyls defeated Alicia Fox & Aksana. The fans were into the match.
- Kofi Kingston and The Miz fought to a no contest. Back and forth match, it was probably the longest match of the night. The Shield came out and interfered to prompt the no contest, and The Rhodes brothers made the save, which led to the next match.
- Cody Rhodes & Goldust defeated Seth Rollins & Roman Reigns to retain the WWE Tag Team Championship. Dean Ambrose was ejected by the referee before the match.
- Dean Ambrose defeated Dolph Ziggler & Damien Sandow in a triple threat match to retain the United States Championship. Ambrose and Sandow double teamed Ziggler for most of the match before they went at it.
- Ryback defeated Santino Marella in a quick squash. Marella cut a promo before the match calling him "dead meat."
- John Cena defeated Alberto Del Rio to retain the World Heavyweight Championship. The highlight was when Del Rio took a "Cena Sucks" sign from a fan. Cena was very over. At one point in the match, the referee got knocked to the floor as Cena made Del Rio tap. Del Rio then used the belt to hit Cena and then he dragged the ref into the ring, but only to get a slow 2 1/2 count. Cena then nailed Del Rio with the AA to win the match.
No return date has been announced.
Biggest pops:
1. John Cena
2. Rhodes & Goldust
3. Kofi Kingston
Most heat:
1. Alberto Del Rio
2. Damien Sandow
3. Ryback