- In the video above, Rockstar Spud gives pointers to the TNA Knockouts for their Valentine's shoot.
- The TNA vs. Wrestle-1 pay-per-view taping that takes place on March 2nd in Tokyo, Japan will be called Outbreak. The updated list of stars advertised includes Magnus, Samoa Joe, Kazarian, Daniels, Bro Mans, Eddie Edwards, Davey Richards, Austin Aries, Bobby Roode, Abyss, Gail Kim and Madison Rayne.
- The Daily Mail reports that 12 year old Aidan Fradley of London was put into isolation by his school because he had "TNA" shaved into his hair. Dixie Carter responded via Twitter:
"Aidan, thx for being a fan & to avoid future trouble, I'm sending you a box of TNA merch so u can show your support & still stay in school!"
Below is a photo of the kid: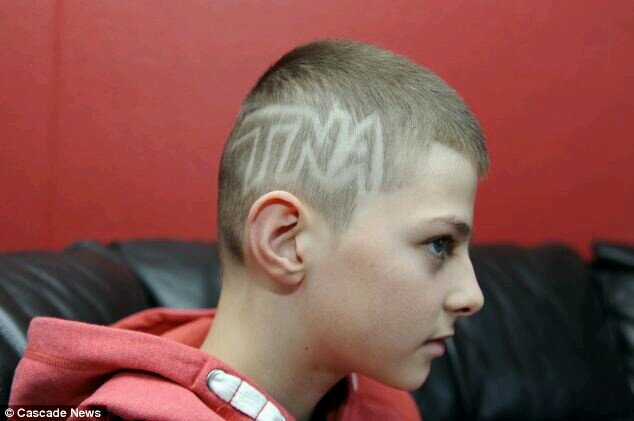 @HeelJenkins contributed to this article. Got a news tip or correction? Send it to us by clicking here.